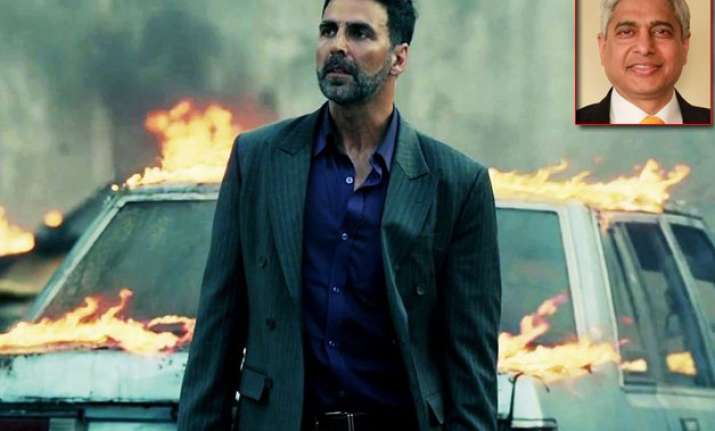 New Delhi: Vikas Swarup, the spokesperson of Ministry of External Affairs on Thursday spoke about actor Akshay Kumar's last release 'Airlift'. The movie narrates the story of Indian refugees stuck in Kuwait in the year 1990 after Iraq's invasion. The MEA termed the movie, as "great entertainment but rather short on facts".
"This is a film and films often take liberties with actual events, facts. This particular film has also taken artistic liberties in the depiction of the events as it actually happened in Kuwait in 1990," Vikas Swarup said.
The government executed the mammoth task of evacuating around 1,70,000 Indians stuck in the foreign land of Kuwait. Till date, the 1990 operation is the biggest air evacuation carried out by a country.
Swarup, said those who remember the 1990 evacuation would also know the "very proactive" role that the MEA played. He mentioned that official delegation was sent to Baghdad and Kuwait and that tremendous coordination was put in place with the Ministry of Civil Aviation, Air India and a host of other government departments.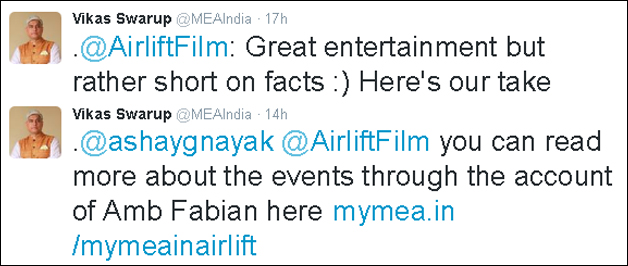 "I myself can vouch for this as I myself was on the front-lines of evacuating Indians from Kuwait who were coming into Turkey via Syria," Swarup said.
In the film, the MEA has been shown as lacking a proactive approach. He said that those who may not remember the 1990 evacuation, would certainly remember the more recent evacuations that the MEA had coordinated from Iraq, Libya, Yemen and Ukraine.
"We do hope that the film will inspire people to read more about the actual events that took place and the very proactive role that MEA has always played in safeguarding the interest, concerns and security of Indian citizens who live and work abroad," he said.
Swarup pointed out that the fact that such a theme has been selected for a film shows how important this is.
"We in the MEA consider the protection of Indian citizens abroad as among our foremost responsibilities. We have proved this in the past and shall continue to do so in the future as well," he said.
With PTI Inputs