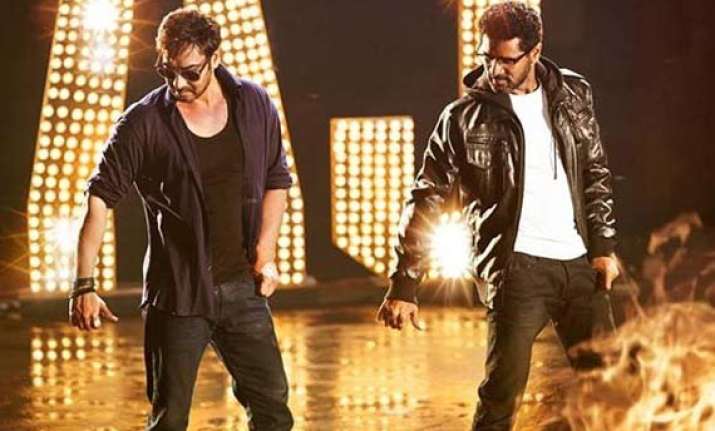 Mumbai: Dance has never been Ajay Devgn's forte. But choreographer-director Prabhudeva ensured that he gave the actor easy and comfortable steps in "Action Jackson."
Ajay wasn't uncomfortable as Prabhudeva especially created steps that suited the actor's body language.
"I followed Prabhu and did everything he told me to. The best thing is that he got me to do only those things that suit me," Ajay said here Monday at a press conference.
"Like he (Prabhudeva) says, he creates dance movements based on the body language of the actor. He has done that, so it wasn't very uncomfortable," the 45-year-old added.
Prabhudeva was happy to see Ajay dance in the film.
"He normally doesn't dance. We have made him dance very stylishly. If you see, you'll know," Prabhudeva said.
"Action Jackson" also stars Sonakshi Sinha and Yami Gautam and hits theatres Dec 5.