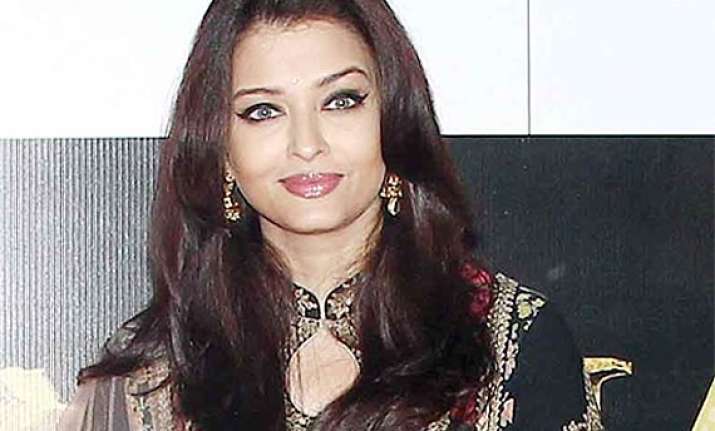 When the whole world is craving to see the former beauty queen and Bachchan bahu, Aishwarya Rai Bachchan back in her slimmer-gorgeous avatar, what if we tell you that she might be expecting her second child.
Yes, you read it right! The rumours are doing the rounds that Aishwarya-Abhishek are planning for their second child. Though Mrs  Bachchan has recently given many public appearances, none of them had her back  in that vivacious sassy form that she used to don with much oomph before the birth of Aaradhya Bachchan.
In her recent appearances, we have seen Aishwarya donning oversized suits or dresses that could cover her post pregnancy flab. And she had even garnered a lot of criticism for her unshaped frame but with her various photoshoots, she slammed all the buzz and was trying hard to refill the magic with her uber toned body on screen.
Previously too, Aishwarya Rai Bachchan had to quit from Madhur Bhandarkar's 'Heroine' and now after such solid speculations, it would not be a shock if we hear her declining Mani Ratnam's film.
Baby girl, Aaradhya Bachchan was born in the year 2011, and if reports are to be believed, Aishwarya is truly enjoying her every phase of motherhood.  
Now if the couple is planning for another baby, Aishwarya's fans would surely have to resist the temptation to see her on screen.