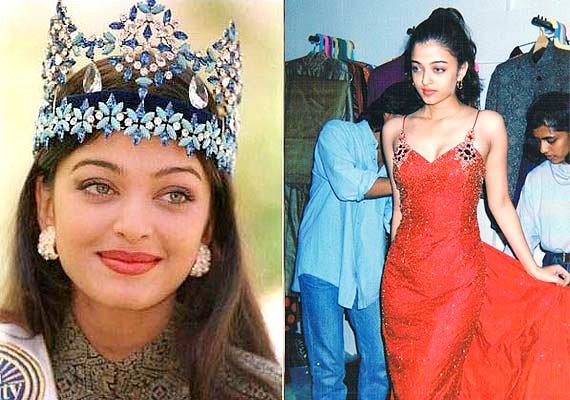 New Delhi: Aishwarya Rai Bachchan, even the name has become synonym to awe-inspiring beauty all over the world.
One actress who has taken India overseas with her timeless beauty and ever-so-smart attitude, Aishwarya turns 41 today.
Apart from giving us a few unforgettable Bollywood characters, Aishwarya Rai Bachchan has even crafted herself as one of those rare personalities who stands as motivation and inspiration for myriads wanting to achieve great in life.
As the gorgeous actress who is also a popular bahu, wife and mom turns 41, here follows a few unknown facts about Aishwarya Rai Bachchan. Have a look!
Aishwarya Rai was born on November 1, 1973 to Krishnaraj - a marine biologist and Brindya in Managlore.
Initially, when Aishwarya didn't step into the glam world, the lady wanted to be an architect.
When Aishwarya won the Miss World pageant, she was asked for a date by the host of the event. But the lady refused the offer. That's like a traditional 'Bharatiya' lady.
Once, Aishwarya went to a grocery shopping along with her mother.
She was tapped on her shoulder by none other than, yesteryear actress Rekha. Rekha recognised Ash from her modeling ads.
She complimented the young Aishwarya on her good looks and wished her all the best. It was a coincidence that Aishwarya later did an Umrao Jaan role with her hubby Abhishek Bachchan.