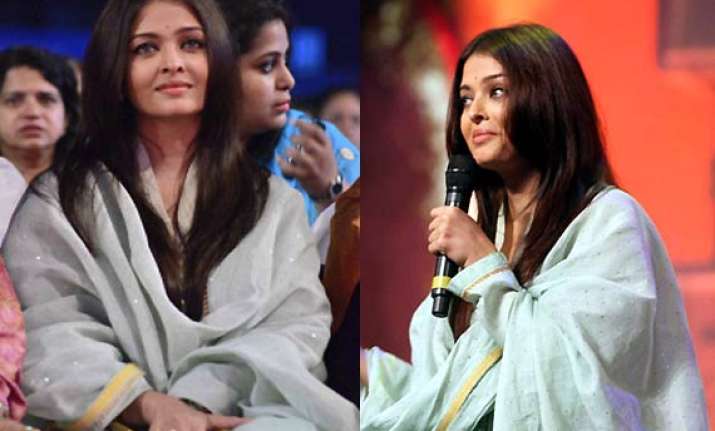 Mumbai: Aishwarya Rai Bachchan attended the event organized on the third anniversary of Sri Sathya Sai Baba's Mahasamadhi in Mumbai, Sunday.
The actress made a solo appearance without any one else accompanying her from the Bachchan clan, neither her husband Abhishek nor daughter Aradhya.
Dressed in mint green cotton anarkali suit the actress donned a simple look for the event.
Aishwarya also felicitated the children of the gurukul and remembered the time she spent in Sri Sathya Sai Baba's company.
Meanwhile the actress is all set to make a come-back with Mani Ratnam's next.