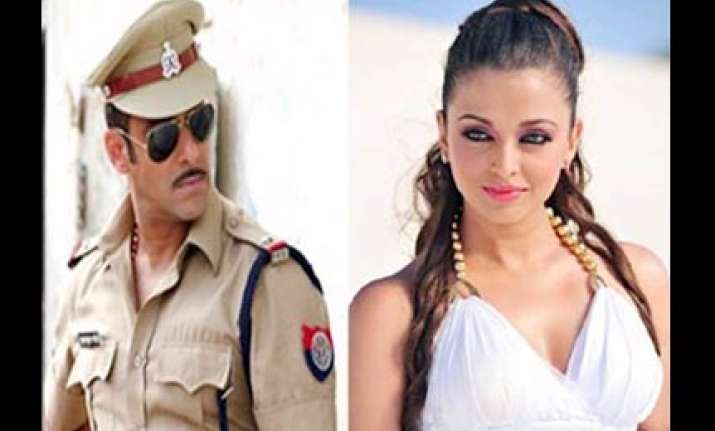 Bollywood actor Salman Khan was keen on releasing his film Dabangg on Eid and, as the man wanted, the film is releasing on September 10. But it is not going to be solo release.  
The Aishwarya Rai-Rajnikant film Endhiran ('The Robot' in Hindi), which will release in three languages, is also set for release during that time, says a media report.  
This box office clash was also the reason why
Karan Johar
postponed the release of his production We Are Family to September 3.  
Siddharth Malhotra the director of We Are Family says, "Dabangg and Shankar's Robot are releasing on Eid. So we have Bollywood's Rajnikanth (Salman) and Rajnikanth on the same day. It just made no sense for us to release with them. We are coming a week earlier, aaram se."  
But, Endhiran's release date is still not confirmed, according to industrywallahs. But if the clash happens, it is a win-win situation for the both the movies. If Dabangg will do expectedly good in Hindi belt, Endhiran, which has Rajnikant and Aishwarya for the first time on silver screen, is sure to have a great opening in the south. Moreover, one can't neglect Rajni's god-like status there.  
In fact, Rajnikant who has not visited Mumbai for the last 15 years will make a rare public appearance for Endhiran's music launch in the B-town.