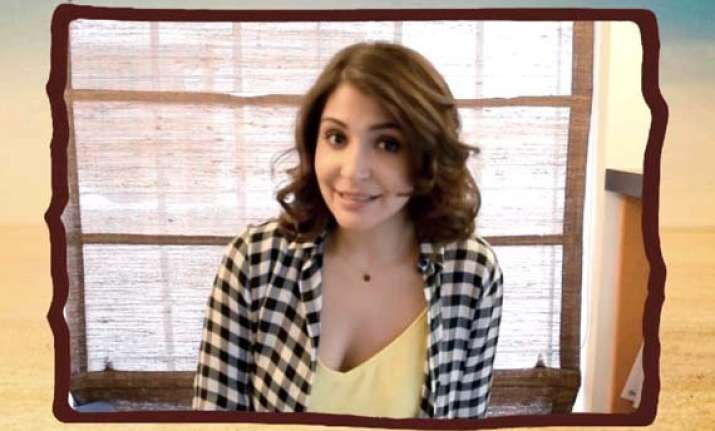 New Delhi: Oops! Seems like Anushka Sharma is jealous of the royal feedback Aamir Khan got with his nude PK poster, that now the leggy lass will herself hang up a (or just) transistor now.
Well, we know what must be going in your naughty wits about this news. But hey guys, the story is true and Anushka Sharma herself has indicated about it in the 19 second video in which the actress taunt fully asks viewers to get over with Mr Perfectionist's hangover and keep their eyes on her now for she will take the lead from here.
The actress says, 'Bahut tukur tukur dekh liya PK ko, ab main aa rahi hun, wattsaapp pe, 16th October ko, transistor pehen ke'.

In the end, the video shares the number, which goes like- ᄧ- 7710095890. So what are you waiting for? Add on the number in your contact list and wait for October 16th.
PK makers have been following an appropriate policies to hit the right chords with the audience and they have been quite successful in that, no matter the nude poster created a furor among numerous social groups but nevertheless that helped in creating an added publicity for the flick.
Now Anushka is following Aamir Khan with her PK poster on the social media platform-Whattsapp- an app which is the simplest mode of connecting with viewers since it's easily and quickly accessible without any fuss. Compared to other modes like Twitter and Facebook, Watsapp takes lesser time, which the makers must have kept in mind while throwing out this video online.
Now matter of the fact remains – Ahem! Will Anushka Sharma stand to her words or will she betray like Aamir Khan did in reply to Hrithik Roshan's #BangBangDare challenge? Let's wait and watch!