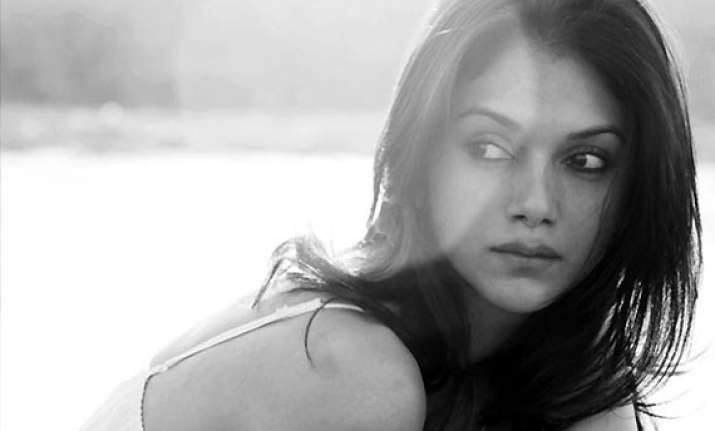 Mumbai: Aditi Rao Hydari says when she stepped into the Hindi film industry, she was clueless about playing the "game", but she's now glad to have found her niche in tinsel town. Her aim here onwards is to become an "irreplaceable" actress.
"It's all falling in place. I am happy that I have own place now. I want to be known as an actress who is irreplaceable. What is mine must only be mine," said Aditi, who will be seen in distinctive roles in "Guddu Rangeela" and "The Legend Of Michael Mishra".
It has taken Aditi a while to find her bearings in the film industry ever since she came here in 2006. She has been finalised opposite Farhan Akhtar in Bejoy Nambiar's yet untitled film. That's the leap in her career Aditi was waiting for patiently.
Aditi, who starred in "Yeh Saali Zindagi" and "Delhi-6", feels it's a disadvantage to be an outsider in Bollywood.
"Not that anyone takes advantage of you. I firmly believe the way one is treated depends on one's conduct and intentions. Of course, men will look at you in a certain way if you are single and attractive. I believe most men behave strangely with women when their wives and girlfriends are not watching," she added.
Luckily, she hasn't met the wolves of Bollywood.
"So far I've had no bad experiences. But yes, it hasn't been an easy journey for me. I didn't know how to play the game. I wish I had people to tell me what to do, how to look for the right roles. In the absence of a support system I just did whatever I thought right.
"I don't regret any of my career decisions. Nor do I feel victimized or mistreated. But I do feel there are two distinct types of career opportunities in our industry. One for girls from film families and another for girls who come to the industry with no connections."