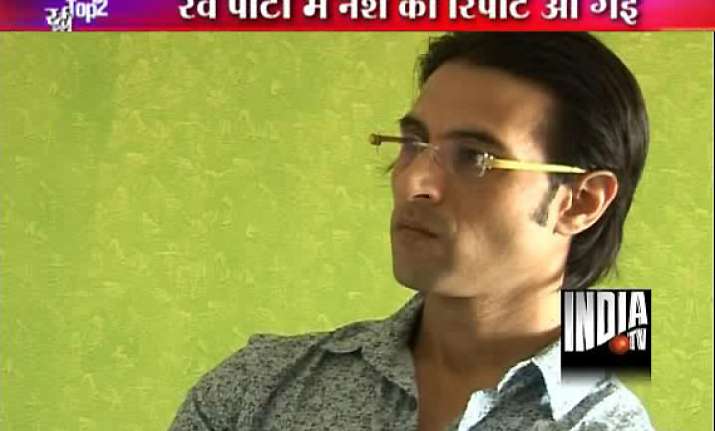 Mumbai, Jun 23:
Film actors, son of former cricketer Bishan Singh Bedi, a fashion designer and DJs were among the 44 people who tested positive for drugs consumed at a high-profile rave party at a posh hotel in Juhu last month, police said today.
Actors Apurva Agnihotri, Anshuman Jha, Parth Sharma, Amit Gaur, famous fashion designer Rocky S, cricketer Bishan Singh Bedi's son Angad Bedi, celebrities Rahul Dahia, Kartik Jobanputra, DJ Brothers Dipesh Sharma and Rakesh Sharma and the hotel director Vishay Handa were among the 44 people who tested positive for drugs, police sources said.  
The two persons, who tested negative for the drugs, were identified as Amrit Sagar, grandson of Ramanand Sagar, director of television serial 'Ramayan' and Rahul Sughand.  
As many as 44 out of the 92 people, who had been rounded up during the rave party at Oakwood Premier Hotel on May 20, have tested positive for drugs, making their arrest inevitable, the sources added.
However, since the party-goers are not accused of possessing commercial quantity of drugs, they would get bail after the arrest, sources said.
According to police, they can later apply for drug rehabilitation in a government hospital as per section 64 (A) of Narcotic Drugs and Psychotropic Substances (NDPS) Act.
They can then apply to the court for exemption from further action.  Police received samples for 46 of the 92 people, who attended the 'sundown' party. 44 of the 46 males tested positive for the drugs consumption, police said.