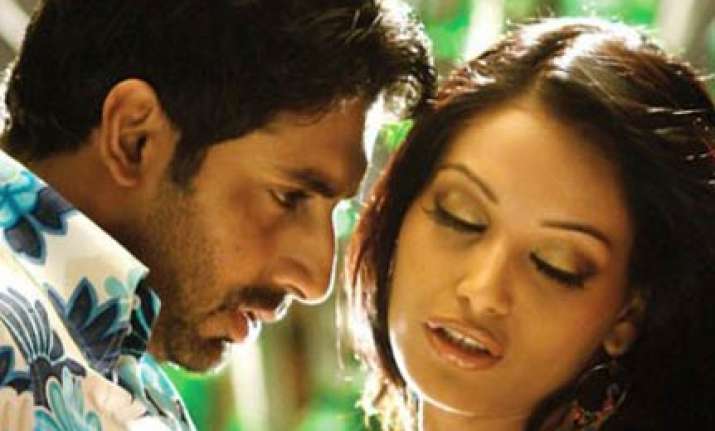 Bombay Times reports that the 'seventeen flops' actor Abhishek Bachchan is getting the relese of his film Dum Maro Dum  delayed due to exam fever in February.
It was originally scheduled to release on February 5 as Abhishek's birthday gift.
The report says  the release date is being postponed because college exams have been brought forward next year to as early as February. Not just that, the month also sees exams in many schools across the country.
And since the largest section of the multiplex going audience comprises college students, the onset of exams would mean that they would definitely give the movie a miss, thus resulting in the loss of sizeable revenue for the producers.
As they stumbled upon this realisation, the filmmakers and Abhishek had a meeting where they weighed all the pros and cons of going ahead with the release during exam fever and came to the conclusion that it's better to postpone the movie than lose revenue.
Ramesh Sippy's film is now getting pushed back by two months and will open on the Easter weekend on April 22.
Abhishek, who is playing the role of a fearless cop in Dum Maro Dum opposite
Bipasha Basu
, feels it's better to have a more practical approach to the movie-making business than be emotional about losing his birthday present.
Whenever it releases, the audiences should be ready to enjoy a gripping, moving film, said Ramesh Sippy.
 According to producer Vijay Singh, since Easter is a big holiday weekend, it will provide a great release window in India and across international markets.