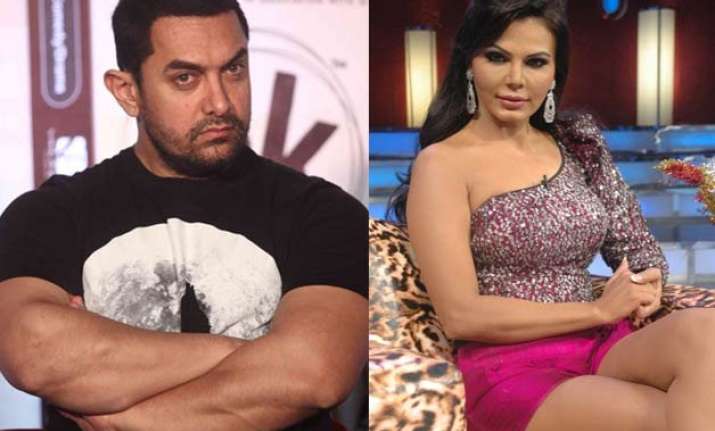 New Delhi: Rakhi Sawant has always been controversy's favourite child. The actress has gained notoriety for making bold statements.
While Rakhi is often spotted taking dig at several actresses, Former adult star turned Bollywood actress Sunny Leone  has also come on her radar.
Apparently, it is quite evident that Rakhi isn't much fond of Sunny and her popularity.
However, this time the item girl has gone way too far as this time she has apparently  taken a dig at Aamir Khan for supporting Sunny Leone.
At a recent media event, Rakhi was quizzed about how Aamir has expressed his desire to work with Sunny, to which the item-girl got quite miffed.
And soon came a sarcastic comment from the controversy queen. Rakhi stated that with Aamir praising Sunny Leone, she too wants to become an adult star now.
Yes! That's true.
Indeed, Rakhi Sawant leaves no stone unturned to express her dislike towards the 'Mastizaade' actress, but targeting Aamir Khan for praising Sunny has got many tongues wagging against Rakhi.
We wonder what Aamir has to say about this.