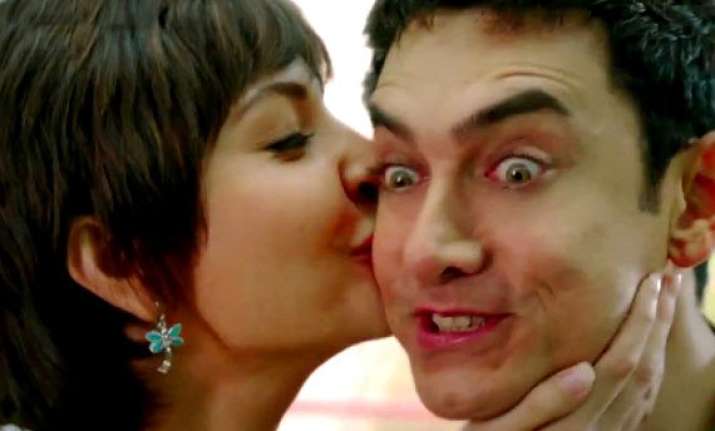 New Delhi: Finally after much wait and creating lots of buzz, the teaser of this years' most anticipated movie 'PK' was revealed to the world few moments ago.
Within first few seconds into the teaser, you'll know why Aamir Khan is said as 'Mr. Perfectionist.'
The trailer shows, Aamir in the most weird yet cutest avatar till date! He steals money from the beggars, steals clothes from parked cars, finds faults in almost everything and travels across the country with his friend.
Aamir Khan looks no less than a 'namuna' or rather a sample in Anushka Sharma's words.
Aamir's Bhojpuri accent, his weird ideologies and his strange way of looking at things is definitely going to take you on a joyride.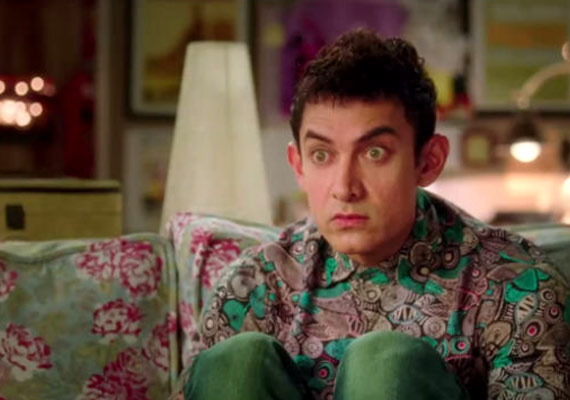 Known only by his initials, P.K and his innocent questions and childlike curiosity will win your hearts. Anushka's voice-over will take you through the duo's adventures.
This idiosyncratic attempt by Aamir Khan and Rajkumar Hirani is totally appreciable.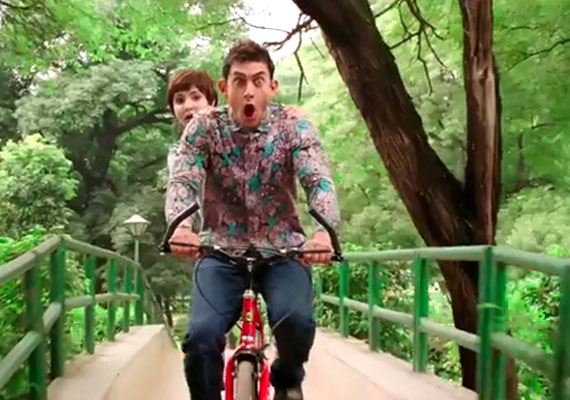 It somewhat gave us a slight remembrance of an equally superb camaraderie which we saw between Ranbir Kapoor & Priyanka Chopra in Barf!
The teaser is humorous, funny and shows Aamir in different avatars. Meanwhile, Anushka looks cool in pixie hairdo and she introduces her friend PK in the teaser video.
Each and every character of the film is narrating a story in itself. From depiction to portrayal of characters, everything is making the film grand and unique in its own way.
Director Raj Kumar Hirani mentioned that the film has turned out to be the same as he had planned.
Aamir admitted that this film is the toughest film of his career and after seeing the teaser we totally agree with it.
Watch Video here...
At the end, you will get a glimpse of the much talked scene of Aamir with his transistor.
With strange expressions it makes you wonder what the turns of events that lead PK to take this step in the film.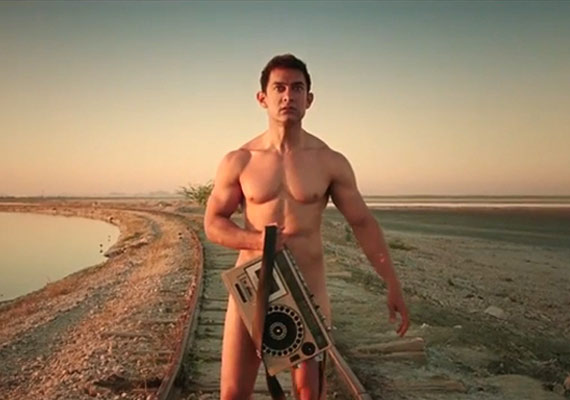 PK' which has been directed by Rajkumar Hirani also features Boman Irani, Sushant Singh Rajput and Saurabh Shukla in pivotal roles.
 
The film is produced by Vinod Chopra Films and Rajkumar Hirani Films in association with UTV Motion Pictures.
This is surely a Diwali treat for Aamir's fans all around the world.