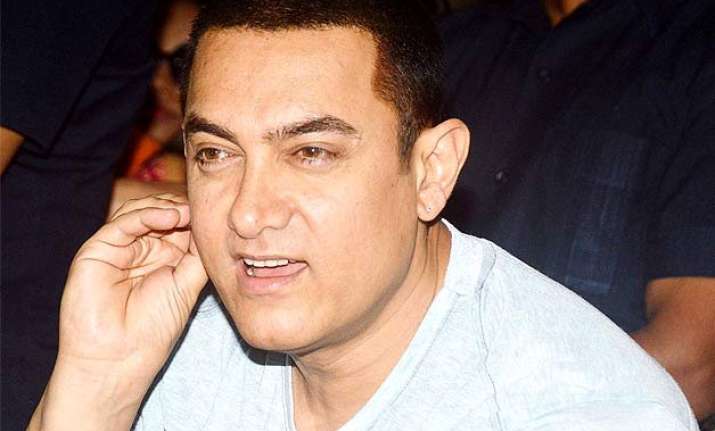 Aamir Khan's health at stake due to his wrestler look in Nitesh Tiwari's 'Dangal'
New Delhi:
Aamir Khan
's excessive built for his upcoming film '
Dangal
' has garnered a more-than-desired attention. Aamir who plays a 55-years-old Haryanvi wrestler has been undergoing rigorous health training and has turned 90 kilos from 68 kilos.
Owing it to his Mr. Perfectionist attitude, the actor is making sure to set everything at par with the reality of the wrestler and therefore such body transformation.  
However, the current health and body stature of Aamir has not been deemed perfectly 'fit' by the experts. According to a leading entertainment portal, Aamir Khan's puffy body in Nitesh Tiwari's 'Dangal' can pave way to several health hazards.
According to reports suggested by the site, a massive rapid weight gain, which is more than 10 kilos, is possible only with the intake of steroids. The risk of having such steroids makes one prone to skin problems, high blood pressure, heart attack that can even lead to death.
While the Bollywood actor surely knows what he is upto and how far his severe actions can lead him, we just wish for the better consequences after the film!