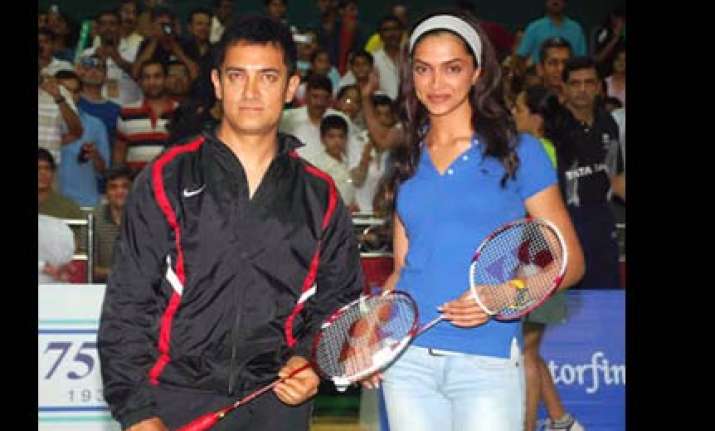 Bollywood star Aamir Khan did not pursue his education after Class XII. He says he does not believe in formal education. "I dropped out of college because I wanted to learn filmmaking. I felt I was wasting my time there", Aamir told HT City.
Grades may not be a yardstick for success, but didn't stop Australian pop star Kylie Minogue from expressing a wish to go back to school. "There's a bit of me that wishes that I went to college. What's to say I don't end up doing a stint at New York University?" said the singer in a recent interview.
 HT City asked Bollywood stars who are drop-outs, if they would like to give studies a second shot.
Deepika Padukone, who started working after class 12, has enrolled in a correspondence course. "I promise one day I'll complete my studies," she says.
Actress Prachi Desai, who became a TV actress at 17, says, "I feel unfortunate and embarrassed. I took admission in college, but was unable to attend it regularly. One day, I'll complete it, God willing."
Singer Sunidhi Chauhan adds, "I left studies for music. Though I don't regret it, I wouldn't mind completing my studies."
 Thanks to his busy schedule, cricketer MS Dhoni, who enrolled in St Xavier's College in Ranchi, has been unable to take exams for the past two years.