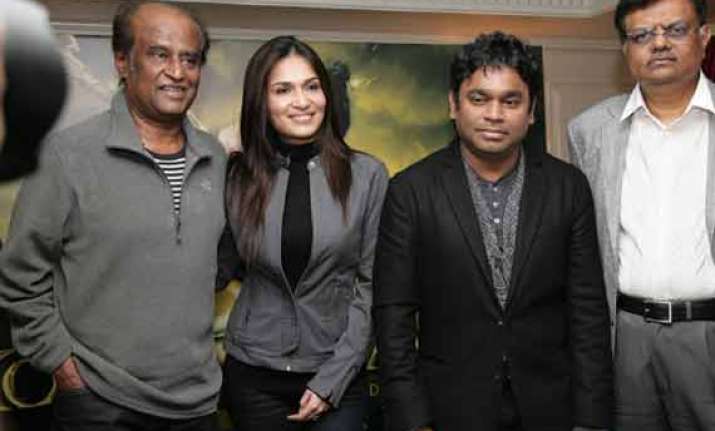 Chennai: Oscar winning composer A R Rahman, who has scored the music for Rajnikanth's 'Kochadaiiyaan', India's first film on motion capture technology, today said he foresees a separate industry in this field.
"Like there is Hollywood and Bollywood and the industry for south Indian films, there can be an entire industry on films made with this technology," he said at the audio launch of 'Kochadaiiyaan', directed by Rajinikanth's daughter Soundarya R Ashwin.
He recalled how the film's director Soundarya had put in efforts into making it and said he was sure it would succeed.
"When I came to Chennai from US, Soundarya told me about 'Kochadaiiyaan' which she said would get over in a year. I was wondering how and I took a week. By then, Rajini Sir had called up and I realised the kind of efforts going into this film. Then I decided to go ahead," Rahman said.
Motion or performance capture technology helps filmmakers record the movements of the actor—in specially made suits, which capture the emotions, gestures and body language of the actor and translates it into animation.