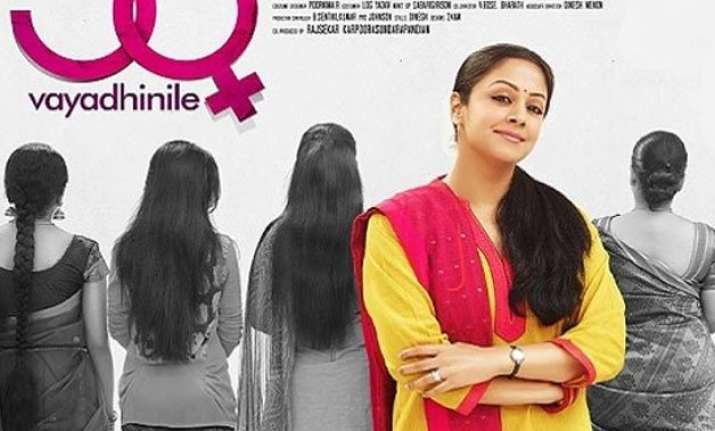 Some films need to be appreciated for the impact they leave on the audience. In that sense, Jyotika's comeback film '36 Vayadhinile' is the perfect example, even though you can't shake off the hangover of Gauri Shinde's 'English Vinglish' in it.
When we first meet Jyotika as Vasanthi Tamilselvan, she is denied work visa to Ireland because she has just turned 36, and has crossed the age limit by a whisker. A couple of scenes later, young boys from her 13-year-old daughter's class refer to her as aunty because of her age.
Film: 36 Vayadhinile
Cast: Jyotika, Rahman, Abirami, Nassar, Delhi Ganesh, Prem, Siddhartha Basu and M.S. Bhaskar
Director: Rosshan Andrrews
Rating: ***1/2
It soon becomes very clear that age is a growing matter of concern for Vasanthi, who works as an upper division clerk in the revenue department. People around her, including her own daughter and husband, think she's too old to have any dreams of her own and should be content with her government job.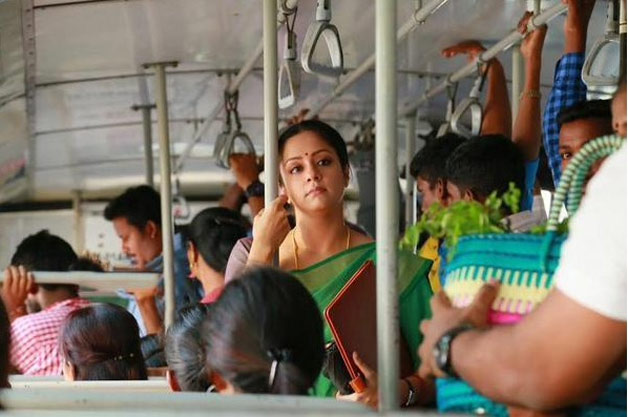 The similarities between 'English Vinglish' and '36 Vayadhinile' lie in the struggle that its protagonists -- both females -- put up against all odds to prove themselves.
Who decides the expiry date of a woman's dream? This pertinent question is raised along the course of the film.
In a standout scene, Vasanthi's husband wants her to pack bags and leave for Ireland because he can't afford a maid. She's emotionally blackmailed when she turns down the idea. In both 'English Vinglish' and '36 Vayadhinile', the male protagonists or the husbands are portrayed as insensitive to their wives and their dreams. If Shashi's husband thinks she's only fit for making laddoos; Tamilselvan wants his wife Vasanthi to worship her government job.