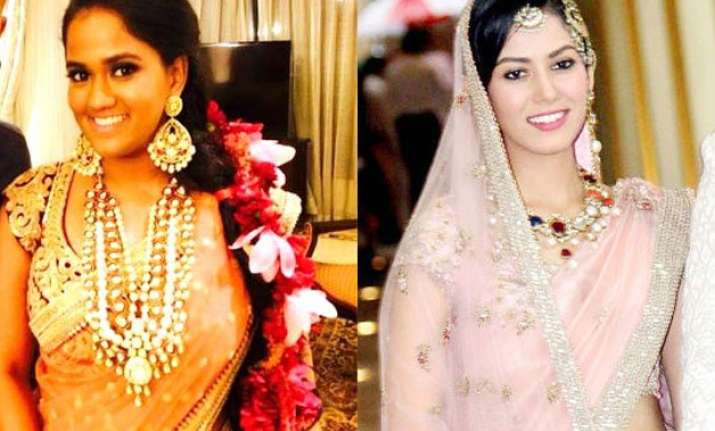 New Delhi: Marriages in India are a grand affair and so are the traditions attached to it, be it the pre-wedding or post-wedding.
One such ritual is Karva Chauth, where the married ladies fast for long life and well being of their husband.
This festival has its own charm, as one can see the ladies dressed like brides, praying for happiness of the man in their life.
Though, ladies keep the fast throughout their married life, the first Karva Chauth has its own distinct charm. And this what some B-town new brides will be experiencing this year.
The tinsel town was a witness of several star-studded this year, and here is a list of celeb divas who will be celebrating their first Karva Chauth this year.
1.    Mira Rajput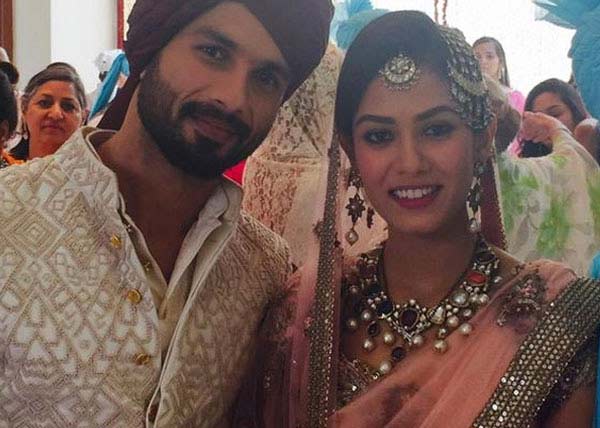 Who can forget the most talked about wedding of the year? Yes! We are talking about the Shahid Kapoor's wedding to Delhi based girl Mira Rajput.
The adorable couple got married on July 7, this year in a grand event. And though Shahid-Mira are about to complete four months of their wedding, the bond between the couple makes them one of the most lovable couple of B-town.
2.    Geeta Basra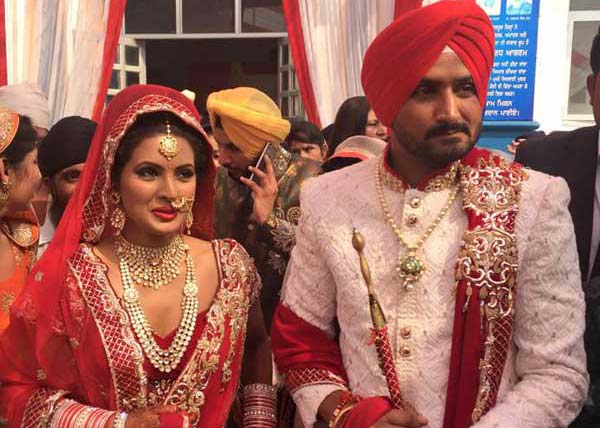 Geeta Basra has now become the new bride of the tinsel town as she just got married to Indian cricketer Harbhajan Singh.
The couple who was dating for last nine years got married in a Punjabi style in Harbhajan's hometown Jalandhar on October 29.
Though, it is quite difficult, but we might see the newly wed bride celebrating her first karva chauth tomorrow.
3.    Naina Bachchan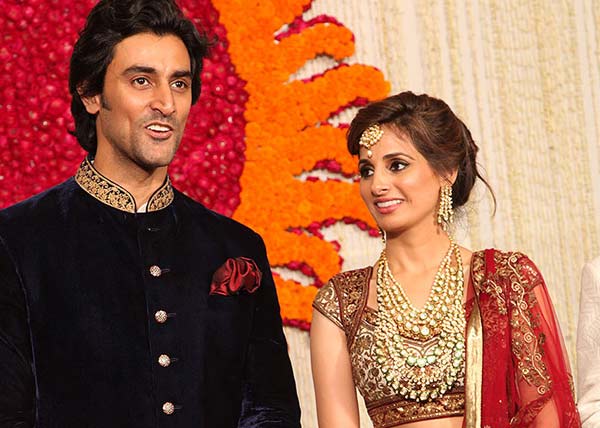 The Bachchan family will too have a new couple celebrating their first Karva Chauth this year. We are talking about Amitabh Bachchan's niece Naina Bachchan who got married to Kunal Kapoor on February 9.
While Naina is away from the lime light, Kunal Kapoor is a renowned name in Bollywood.
Naina-Kunal are expected to have a grand celebration for their first Karva Chauth.
4.    Minisha Lamba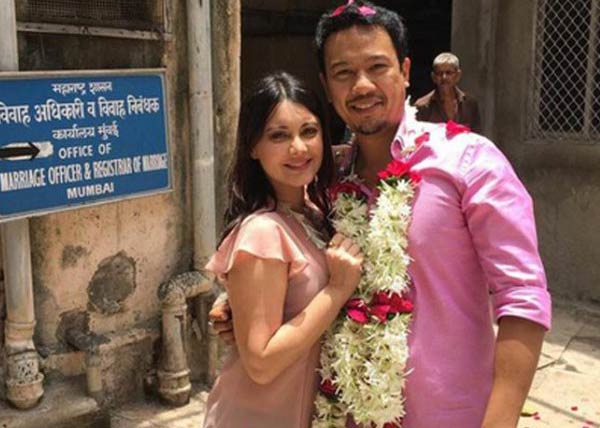 Bollywood actress Minisha Lamba too entered the nuptial bond with her beau Ryan Tham in a low profile wedding.
The couple got married a day before Shahid-Mira on July 6.
Minisha Lamba will also observe her first Karva Chauth this year.
5.    Shreya Ghoshal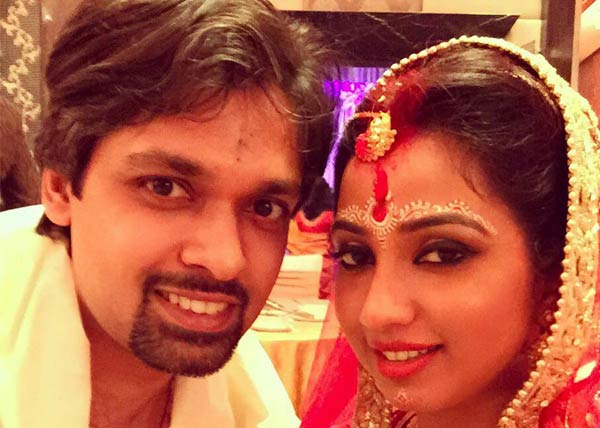 Singer Shreya Ghosal too entered the nuptial bond this year.
The Bangla beauty got married to her long time boyfriend Shiladitya Mukhopadhya in a low profile Bengali wedding.
While Shreya looked elegant in her simple bridal look, we wonder how she will celebrate her first Karva Chauth.
6.    Soha Ali Khan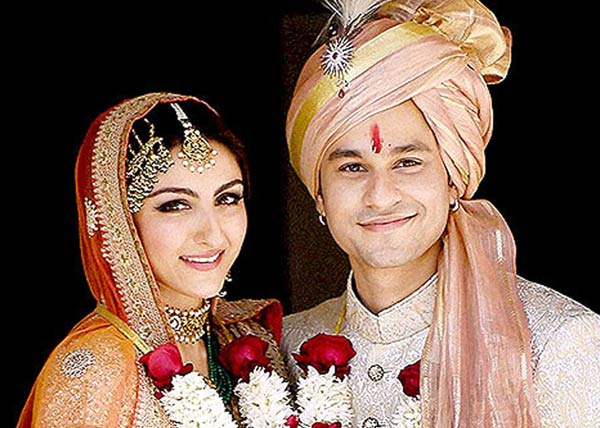 Saif Ali Khan's little sister Soha Ali Khan took the nuptial vows as she tied the knot with her beau Khunal Khemu this year.
The couple got married on January 25 in a grand star-studded wedding. Soha look graceful as she wore an orange and cream Sabyasachi legenga on her special day.
7.    Ankita Bhargava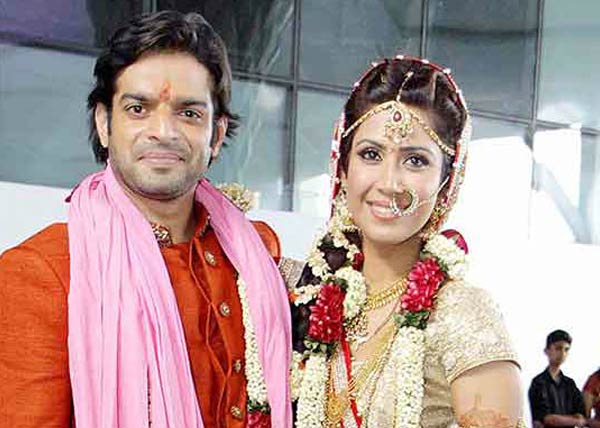 One of the most eligible bachelors of the TV industry, Karan Patel ditched his bachelorhood this year as he married TV actress Ankita Bhargava on May 3, 2015.
The wedding was a grand affair as Karan and Ankita entered the nuptial bond in a Gujrati tradition.
Though the couple had an arranged marriage, both Karan and Ankita look head over heels in love with each other.
8.    Drashti Dhami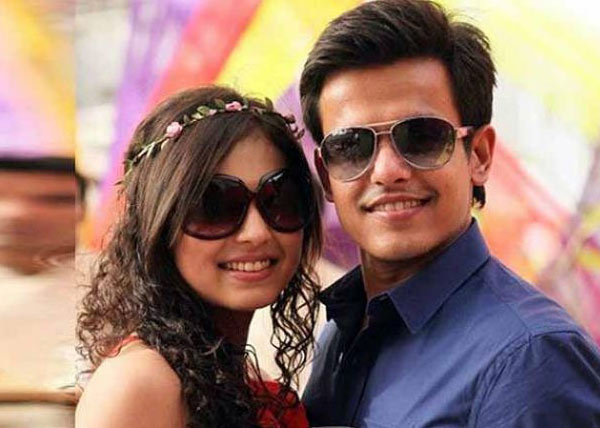 The beautiful small screen actress Drashti Dhami, who rose to fame with her serial 'Madhubala' took wedding vows this year on February 21.
Drashti married her long time beau Neeraj Khemka in Mumbai.
9.    Arpita Khan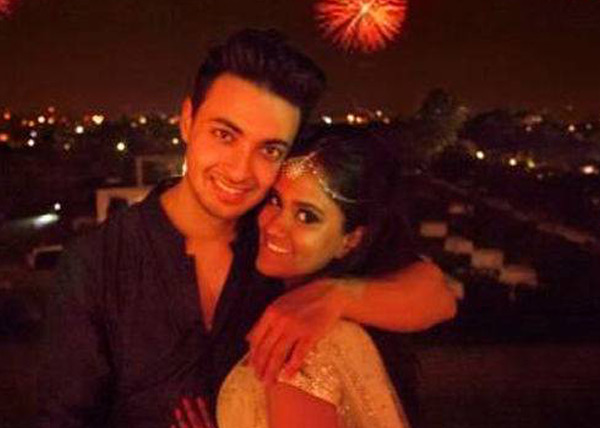 Salman Khan's little sister Arpita Khan's wedding was the talk of the town in 2014.
 
While Arpita married her boyfriend Aayush Sharma in a grand ceremony, her wedding was no less than a fairy-tale.
Since, Arpita got married November 18, 2014; she missed the chance to celebrate her first Karva Chauth that year.
So as Aprita and Aayush are all set to complete one year of their marriage, Arpita might be seen celebrating her first Karva Chauth this year. Interestingly, Aayush and Arpita are also expecting their first child.