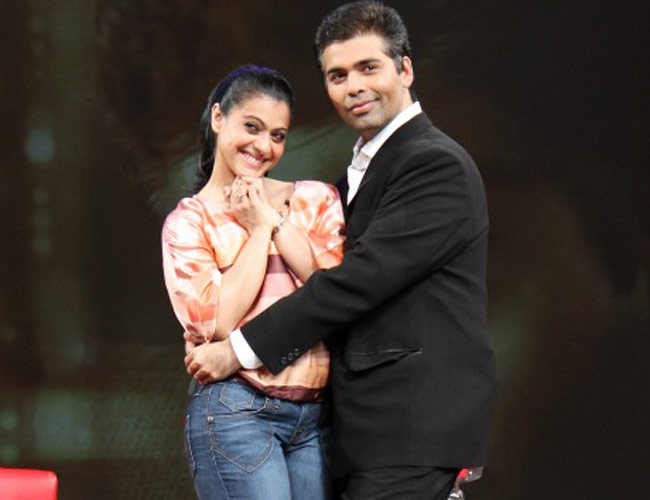 Filmmaker Karan Johar, who recently became the father of twins Yash and Roohi via surrogacy was congratulated by many Bollywood celebrities. But, when Kajol was asked if she would meet Karan's twins, she avoided the question indicating that nothing is going to be right between them.
During an interview, Kajol was questioned if she would visit Karan's home to meet his children to which the actress replied that she would not answer any question on Karan's topic.
Karan has previously discussed about his sour relationship with Kajol in his autobiography 'An Unsuitable Boy'. He revealed that Kajol broke their 25 years long friendship and they can never become friends again. He even stated that Kajol's husband Ajay Devgn never mattered to him.
He even talked about the controversy that happened during the clash of Karan's 'Ae Dil Hai Mushkil' and Ajay's 'Shivaay'.
Kajol, Karan
Before all this happened, both Kajol and Karan were good friends and had worked in many films like 'Kuch Kuch Hota Hai', 'My Name Is Khan' and 'Kabhi Khushi Kabhie Gham'.
Bollywood celebrities like Varun Dhawan, Alia Bhatt and Siddharth Malhotra not only congratulated Karan but also visited his house to meet Yash and Roohi. But, it seems that Kajol is in no mood to forget his fight with Karan.