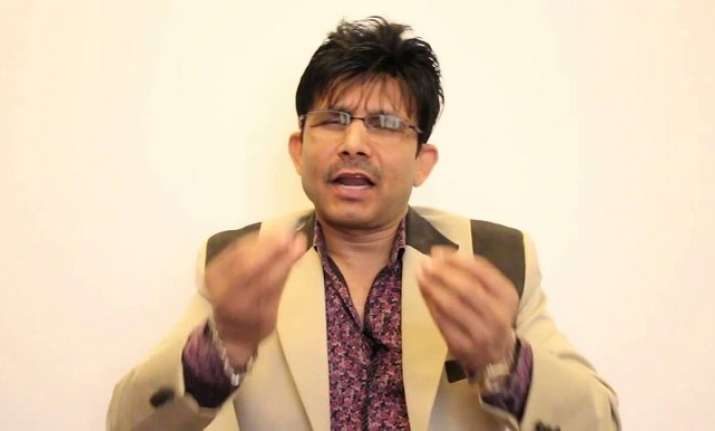 The Kapil Sharma Vs Sunil Grover fight has everyone talking. Right from the comic industry to fans, all have expressed their opinions on the matter. And now, the very outspoken and controversial Kamaal Rashid Khan aka KRK has spoken on Kapil Vs Sunil.
Sunil took to his Twitter account today and talked about his immense love and respect for his fans.
Dr Mashoor Gulati also shared a lovely pic that showcased the strong bond that he shares with his son Mohan.
Love only. pic.twitter.com/cJ7kRfGNBj

— Sunil Grover (@WhoSunilGrover) March 27, 2017
As soon as Sunil shared the post, KRK was quick to reply and said some really mean things to the ace comedian.
KRK accused the "Coffee with D" actor of doing "drama" and "publicity".
"U knew dat u have 2go back 2Kapilsharma if even he will kick ur ass every single day then why were u doing drama? Publicity? @WhoSunilGrover", KRK tweeted.
In another tweet, he said that Sunil will forever be dependent on Kapil for survival. 
"Even after being beaten with shoes one needs to go back home", KRK said.
Sunil fans couldn't take such allegations and negative comments on their favourite comedian in a light manner and, trolled KRK instead.
Here are some hilarious replies to KRK's mean tweets on Sunil.
dude go and get a life, writing mischievous about @WhoSunilGrover won't give you publicity at all. Peace !!!

— Manish Kumar (@Tweetmanishk) March 28, 2017
KRK--Tum jaisa keechad aur luchha yeh boley to hairani nahin hoti kyonki tum ho hi kachra patti.Sunil--Smile

— Passion & Growth (@atulgera66) March 28, 2017
sir respect to aapki bhi nhi ...baar baar aa jaate ho..aap pakistan kyu nhi chale jaate...mujhe aap swami om ke bhai lgte ho...

— Tushar Pokhra (@iamcandy267) March 28, 2017
he should not only beat Sunil... He should even hit you with the shoes..

— Praveen Kumar (@Praveen0709) March 28, 2017
why don't u join kapil' show?🤔🤔🤔 oh sorry udar talent chahiye😂😂

— Akbar (Arab) Baig (@arabbaig) March 28, 2017
Sunil is good human and best comedian. Why all the time u write against Sunil Grover.

— neetu kumar (@neetukumar02) March 28, 2017