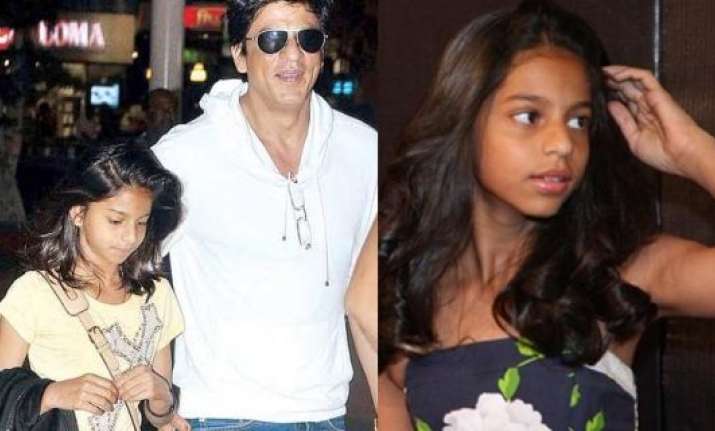 Shah Rukh Khan's darling daughter Suhana Khan has grown to be a gracious young lady. Recently, she took took to the centre stage and wowed us all by her acting skills.
Suhana performed in a school play and her video as Cinderella is taking the internet by storm. In the video, SRK's angel is seen wearing a green ensemble and we must say she looks elegant all the way.
She plays Cinderella with a twist — the fairytale character is irritating, self-obsessed and a complainer. Getting to watch Suhana on the stage is surely a treat to the eyes.
Suhana, as Cinderella, is emphatic that she is the good-looking one while her two sisters are ugly. While the clip is not too long, it sure shows us that King Khan's daughter has the potential to make it big in the field of acting.
In the past, Shah Rukh had revealed that Suhana wants to be an actress but doesn't want to learn acting skills from her dad. "This is an amazing thought to have. Because it means that she wants to do the same thing as me but with an independent and a unique voice," SRK had said
Is Suhana ready to take the Bollywood plunge and follow the footsteps of her superstar dad? We wonder!