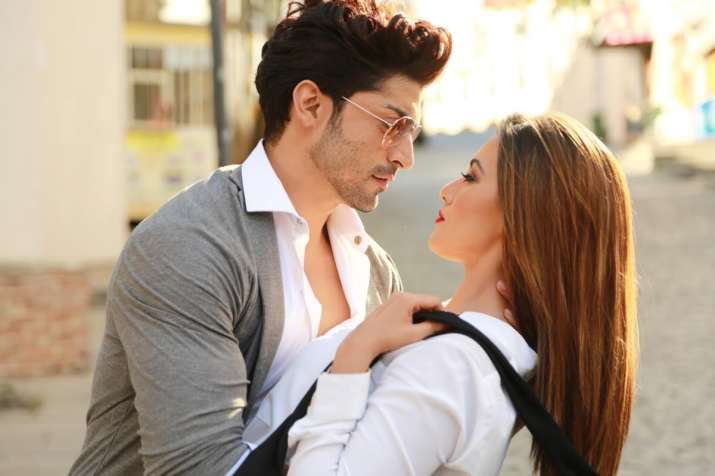 Vishal Pandya's upcoming movie 'Wajah Tum Ho' has been in news majorly for the steamy scenes which it features. But who would have thought that female lead of the movie Sana Khan gave a hard time to her co-actor Gurmeet Choudhary during filming these scenes.
In a recent interview, Sana opened up about the intimate scenes and accepted that it wasn't cake walk for Gurmeet. She owed this behaviour of her to her phobia.
Apparently, once the actress is all dressed up she doesn't like anyone near her. She said it is a stupid phobia that she doesn't like creases on her clothes. So when during shooting sensuous scenes, she used to ask Gurmeet to stay away.
"I'd irritate Guru by saying, 'Don't come too close to me, I don't want to get bronzer on my costume or spoil my curls'. He had a tough time putting up with me," said Sana.
Seems Gurmeet did put up with Sana's demands as on screen the two looked perfectly at ease.
Addressing the hullabaloo surrounding the bold scenes, Sana said she doesn't understand why the fuss in another interview. She said her movie I ten steps behind from 'Parched' and added that almost everyone including A-listers get bold for silver screen.
Sana said that the bold scenes have been shown in honest light and it is better than the recent adult comedies which had men ogling over women's bodies. Talking about the skimpy clothes she wore, she said,
"If I am doing a love-making scene in a film, I can't obviously be wearing a sharara."
The movie also stars Sharman Joshi and will hit theatres on 2nd December.