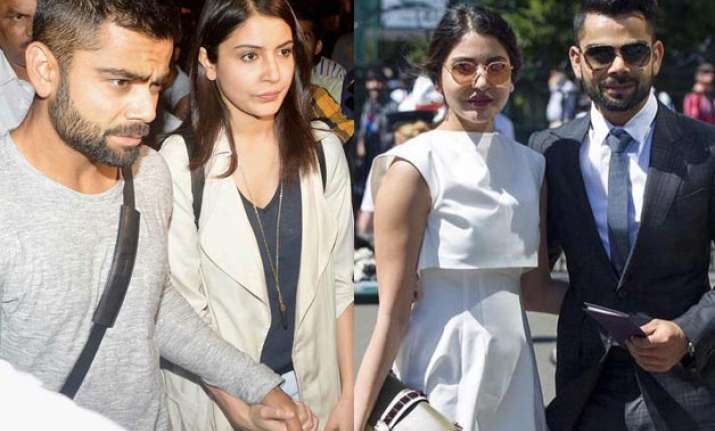 New Delhi: Cricketer Virat Kohli and actress Anushka Sharma's love story has always remained in the news. From the time they started making public appearances together to tweeting love for each other, they surely looked like a match made in heaven.
Sadly, 'Virushka' fans were left heartbroken when they learnt that the star couple, who had given major relationship goals to many, called it quits. A lot of speculations started doing rounds of media following their supposed break-up.
However, a recent news item in a leading daily claims that the two never really broke up. When Virat Kohli's stunning performance earned India the much-needed win against Australia last Sunday and the entire nation was rejoicing, he was busy talking to Anushka on the phone.
Locker room gossip has it that the two successful people have ironed out their differences. A source was quoted by a leading daily,
"Anushka is the more pragmatic one between them. They never really broke up but merely took some time off each other. There is a lot on Anushka's plate right now. Her next film (with Salman Khan) is both physically and mentally exhausting. Their decision of staying apart for a while has actually done them good."
It is also worth noting that after trolls did not spare Anushka post Virat's big win, the star batsman stood up for the actress. In his post on Instagram, he slammed haters saying that it was a shame that people were trolling Anushka for no reason at all. He also added that she had always given him positivity and people should show her some respect.
While Virat's post did make him a true gentleman in everyone's eyes, looks like there is more to the Virushka love tale.