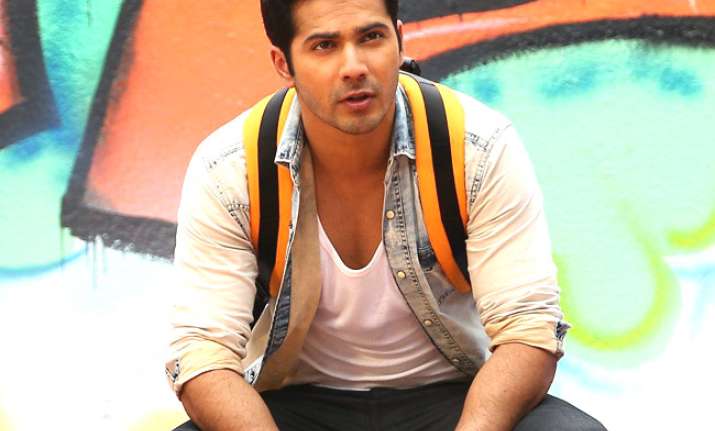 Ever since the Maharashtra Navnirman Sena's (MNS) has demanded a ban on Pakistani actors in India, the entire country including Bollywood has been bifurcated.
While some has been favouring MNS, several Bollywood celebs have been vocal against banning Pak artists.
As the debate continues, each B-town celeb is being questioned about their opinion on the issue.
Amidst all the celeb statements, Varun Dhawan's take on MNS warning has been quite interesting.
The actor chose a safe side and stated that if governments feel that by banning actors they can stop terrorism, then they should do it.
Varun further mentioned that he supports the Indian government.
However, he did make a point saying the government must decided what exactly does it wants to do.
"I follow the Indian government rules. Whatever government thinks needs to be done, I support that. I totally stand with government of India. If banning actors can stop terrorism, they should do it. But that is something government needs to decide first," Varun said.
The demand of ban on Pakistani artists came after 18 soldiers were killed in Uri attack
Dhawan had also condemned the attacks saying, "My heart goes out for those soldiers. It was a horrible attack on them".
Post the attacks, MNS had given a 48-hour ultimatum to all Pakistani film and TV artistes to quit India or face consequences.
It had also threatened filmmaker Karan Johar to halt the release of his movie 'Ae Dil Hai Mushkil' in Maharashtra as is featured Pakistani actors Fawad Khan.
The movie is scheduled to release on Diwali this year.
(With IANS Inputs)