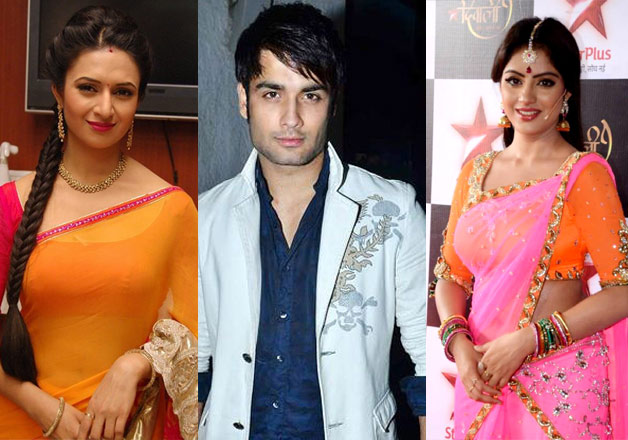 New Delhi: Today marks the festival of Dhanteras, which is one of the important festivals celebrated across India. Going by the name where 'Dhan' means wealth and 'teras' means the thirteenth day of the moon cycle.
Interestingly, it also marks the beginning of Diwali celebrations as it is celebrated two days ahead of the festival.
People worship Lakshmi (goddess of wealth) and Yama (god of death) on this day and consider this day auspicious for buying gold, new utensils, cars or even venture into a new business project. It is believed the Lakshmi and Yama bring prosperity to the family on this day.
Not just the commoners, even the showbiz celebs too celebrate the festival with a lot of enthusiasm.
From Divyanka Tripathi to Vivian D'Sena, Arjun Bijlani etc, sever television celebs have special plans for the big festival and revealed it to a leading daily.
Here's a look:
Divyanka Tripathi: The 'Yeh Hai Mohabbatein' actress is celebrating her first Dhanteras post wedding and is quite excited about it. Divyanka is planning to invest her money in gold coins.
Karan Patel: The renowned TV actor cherishes his childhood memories saying his mother used to buy something on the occasion of Dhanteras. Karan, who is now married to Ankita Bhargava, feels it's his turn to follow the tradition considering his marital status. Patel is planning to buy a silver and gold coin each.
Ssharad Malhotra: A true art lover, Ssharad is keen to buy some artefacts for his house. He admitted that he did invest in gold last year as the market was doing well at that time. However, he might go for a silver chain this year.
Vivian D'Sena: Actor Vivian D'Sena, who is going through a lot of troubles in his married life, feels buying gold Dhanteras will bring positivity in his life. So this year, the actor will be buying gold biscuits. Vivian feels that not just money, it is the emotions attached with the festival that makes it special. Moreover, he considers it as an investment as well.
Dhanteras holds a lot of importance for 'Diya Aur Baati Hum' actress Deepika Singh who makes sure to buy some gold to mark the special day. This year as well, Deepika is planning to invest in some gold.
Just like Divyanka Tripathi, actress Hunar Hale too will be celebrating her first Dhanteras this year. Following the ritual, the actress is planning to buy two silver coins for the occasion. Besides, Hunar along with her hubby Mayank Gandhi has also invested in their new house in Mumbai.