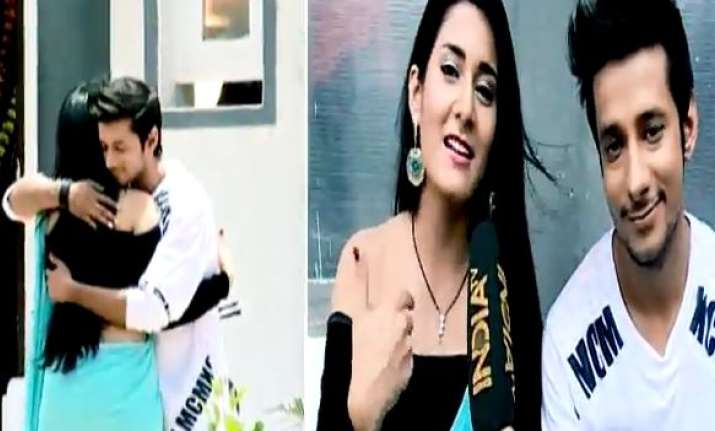 'Baahubali' fever grips Bakula Bua Ka Bhoot
You must be wondering, why is everyone dressed up as Baahubali characters. On the occasion of Munna's birthday, the family has thrown a Baahubali themed party. From Baahubali to Devasena to Kattapa, you will find everyone here. Munna who is being addressed as Munnabali is quite elated at such a celebration. Munna who is suffering from a fatal disease will be celebrating his last birthday.
 Amol conspires to kill his sister Avni in Naamkaran
Avni who wants her life to be back on track went to reconcile with her brother, Amol. Avni who has gone blind in love for his brother couldn't stop her tears while reuniting with him. But, Amol's intention doesn't seems to be right. The leading lady is at the target of a sharp shooter and it looks that his brother is behind this conspiracy.
 'Twist wala wedding' in Sajan Re Jhooth Mat Bolo and Jeet Gayi Toh Piya More
No wedding in Indian serial is complete with a twist. Get ready to encounter some drama in wedding sequence of Sajan Re Jhooth Mat Bolo and Jeet Gayi Toh Piya More. In Sajan Re Jhooth Mat Bolo, Jaya's father Mr. Lokhande comes to know about a secret of Jai's family. How will her father react? Will he stop the marriage ceremony? Don't worry, nothing sort of this happens. In other daily soap, Jeet Gayi Toh Piya More, Adhiraj who belives that he is tying the knot with Devi is hugely mistaken. Instead of Devi, Adhiraj's sister-in-law Urmi is in the mandap.
Stay tuned to this place for more telly updates