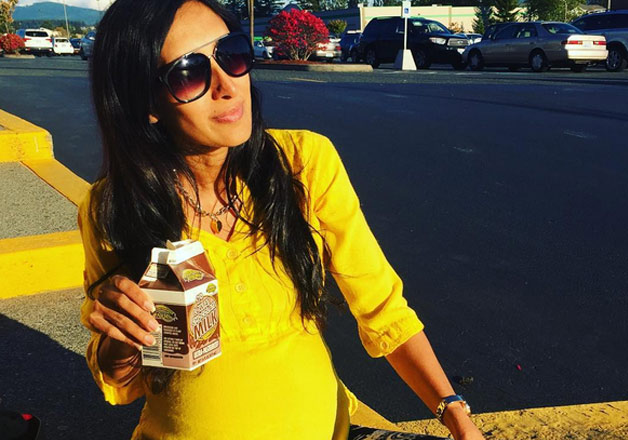 Actress-producer Teejay Sidhu, who is expecting her first child in November, recently penned down her feelings about this new phase of her life.
The diva posted a heart-warming post on Instagram along with her picture and stated that becoming a mother is overwhelming.
Teejay, who turned 34 this January, said she never thought she would be a mommy before the Christmas arrived.
"I will go into the hospital and come home with a little person, who will be with me for life", Teejay said.
The diva, on the other hand, also confessed that she doesn't feel grown up enough to be a mommy as she still needs her mother at every phase of her life.
However, Sidhu admitted that it's the time to grow up as quickly as possible as the countdown for the arrival of her little one has begun.
Teejay, who is currently at her maternal home in Canada for delivery, recently had her baby shower organised by her friends.
It was indeed a fun-filled baby shower party which was quite evident from the pictures mommy Teejay shared on her Instagram account. Interestingly, her baby shower had an autumn theme because Teejay is due with her delivery in this season.
The actress, who was last seen in her production 'Love Yoou Soniye' in 2013, has been married to actor Karanvir Bohra for 10 years.
Soon-to-be daddy Karanvir Bohra had earlier confessed that as the delivery date is inching closer  his excitement and nervousness was reaching new heights with every passing day.
The actor had also mentioned that he is eagerly waiting for to hold his little one in his arms.