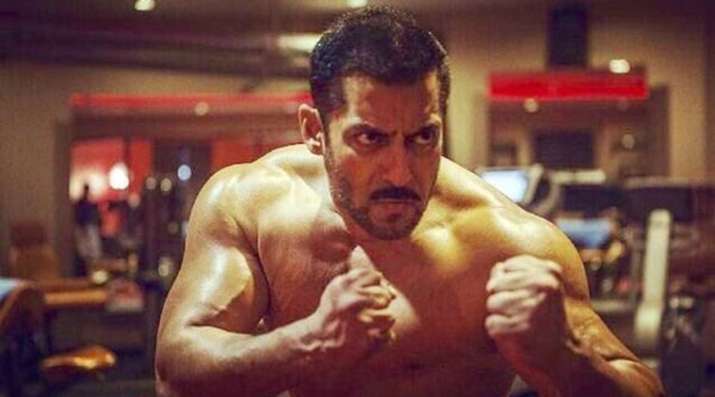 Superstar Salman Khan's 'Sultan' became the highest grosser of the year 2016. His performance as a wrestler and his adorable chemistry with Anushka Sharma was liked by the Indian audience. Not only Bollywood celebrities applauded the film but director Ali Abbas Zafar has recently said that Hollywood star Sylvester Stallone was also blown by its story.
The director of the film stated that he narrated the story to Stallone while doing research for the flick, and the actor praised it saying that it could easily be made for the American audience.
"I met Stallone, while doing research and getting my martial arts team from LA. I met him for a brief interaction and he kind of heard the story. He said 'Wow, what a story. This could be a story which can easily be done in America.' Because it's about an underdog who has lost everything and is trying to get his self esteem back " Ali told PTI.
The film focuses on Sultan Ali Khan, a wrestling champion from Haryana whose successful career creates a rift in his personal life. The movie also starred Anushka Sharma.
Sultan had it's screening at the ongoing 47th edition of International Film Festival of India (IFFI), where it was houseful.
Ali says while it is a good feeling that his film was screened at the festival, it puts a certain pressure on him as now people will look upto him for quality work.
"Yesterday, when I entered I thought not many people would be watching it because it's already been in theatres and was on TV too. But the turn out was very good. Even international audience was there.
"It feels special but it also unnerves you because more people know you now, they recognise your work. Next time you make something, they will be looking out for you. But it's a good feeling."
The film was also screened recently at Busan film festival and the director says the reason why people, who do not belong to India, are connecting with the film is because of its universal theme.
"If the stories have a universal appeal, they will travel. Satyajit Ray made films about Indian people. What the West related to was the honesty of the stories. Sultan has a universal story, about a man fighting within. That man can be anywhere in the world.
"I believe the story travels everywhere irrespective of the language. There is a certain way we do films. It has got songs and a lot of other elements, but I think that's what West likes."
(With PTI Inputs)