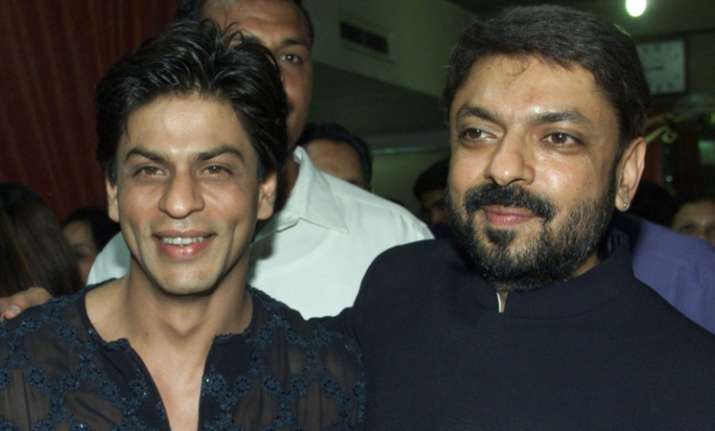 King Khan has finally broken the silence to speak about the Sanjay Leela Bhansali assault incident that happened on the sets of "Padmavati" in Jaipur last week. A discussion needs to be pursued in order to solve matters, said Shah Rukh Khan.
Bhansali was slapped, beaten and his hair was pulled by members of the Rajput Karni Sena, who stormed the shoot at Jaigarh Fort, according to reports.
They shouted protests and alleged that the film has love scenes between Queen Padmini and ruler Alauddin Khilji, played by actors Deepika Padukone and Ranveer Singh.
"As far as art and creativity are concerned, everybody wants to do something new, say something new. Art should start conversations, discussions. A person might like a painting, or a poem. Other person might not. So, it should be a discussion. And a discussion should be an exchange of knowledge," SRK was quoted as saying.
"If anybody should have a disagreement, or an issue with a form of art, they should sit down and have a discussion. There's no other means that's plausible to sort issues out, "the 51 year-old superstar added.
However, a statement by Bhansali Productions on Tuesday clarified that the misunderstandings regarding the content of 'Padmavati' have now been clarified with Shree Rajput Sabha.
Bhansali Productions reached a truce with Giriraj Singh Lotwara, President, Shree Rajput Sabha, Jaipur, regarding the latter's objection to possible distortion of facts in 'Padmavati'. The film's makers have said they have been carefully researching and making the film, which they feel Mewar will be proud of.
The entire film fraternity has expressed its anger and shock over the way violent means were undertaken to stall the shoot. From Karan Johar, Hrithik Roshan, Arjun Rampal to Anurag Kashyap, Kabir Khan and Farhan Akhtar to name a few—all have raised their concerns and demanded stricter action being taken against the people who took to violence.