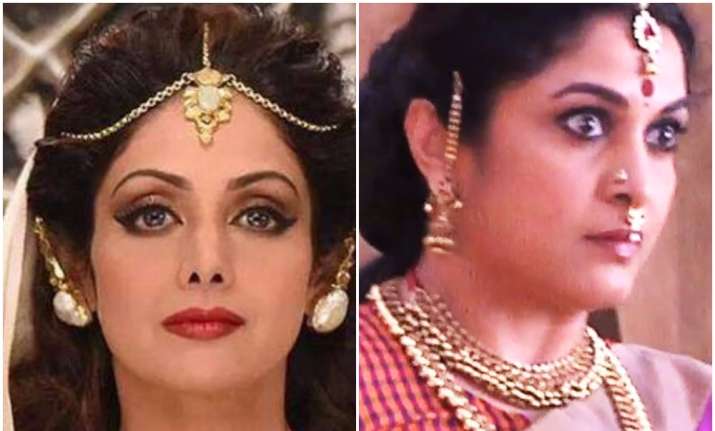 The role of Sivagami in both Baahubali: The Beginning and Baahubali: The Conclusion was offered to Sridevi first and not Ramya Krishna. While this surprising fact is out now, the reason behind the English Vinglish actress rejecting such a role was unknown until now.
The reason is quite shocking as reports reveal that Sridevi's husband Boney Kapoor didn't want his wife to do the SS Rajamouli film.
"We respect Srideviji a lot. And yes, she was the first choice for Sivagami. This was very early in the project", according to a source from Baahubali sets.
Also Read: RGV and KRK slams Sridevi for rejecting SS Rajamouli's film Baahubali 2
The source further informed that when they approached the veteran actress for Sivagami's role, husband Boney Kapoor interrupted.
"When we approached her, her husband, Boney Kapoor, quoted a staggering fee. Plus, he wanted a share of the Baahubali profits. We dropped the idea immediately, though we were very keen on casting Srideviji. Later, we came to know she did a Tamil film (Puli), where she was given the fee that her husband wanted", the source revealed.
Nonetheless, Ramya Krishna portrayed the fictional character of Sivagami beautifully in the film. With her extraordinary acting skills, the actress has led the audience to remain glued to the screen. 
It was not only her dialogue delivery but her expressive eyes which evoke strong emotions into her character.
On a related note, Prabhas starrer Baahubali 2 is on a record-breaking spree and has already crossed the Rs 1000 crore mark worldwide.