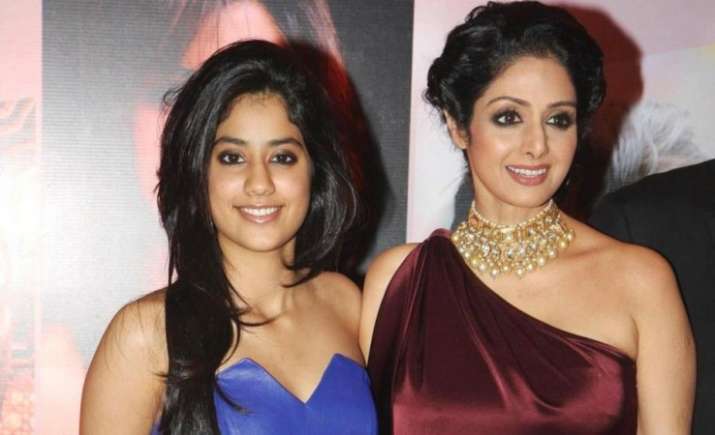 Jhanvi Kapoor, daughter of Sridevi and producer Boney Kapoor, is the new kid on the Bollywood block who has a huge fan following before her debut. A star of social media and favourite of paparazzi, Jhanvi makes it to the news too often. Quite recently, a picture of her kissing rumoured boyfriend Shikhar Paharaiya went viral, something which reportedly miffed her mother forcing her to lay strict rules for the daughter.
Sridevi, according to media reports, has forbidden Jhanvi from getting involved in a romantic relationship. Not only this, she has also asked Jhanvi to not befriend boys.
Also, it is being reported that Sridevi is planning to keep a close eye on Jhanvi's decisions. She expects Jhanvi to come to her before taking any decision about her career. Apparently, Sridevi had done the same when she started her career decades ago. She used to consult her mother and as everyone has seen that turned out pretty well for her.
Sridevi and Jhanvi Kapoor's recent outing to the Diwali party of the Bachchans had become the centre of attraction. Their wow looks had impressed the fashion police.
Rumours about Jhanvi making a Bollywood debut with a Dharma Productions movie have been abuzz for a while now, but there has been no confirmation till now.