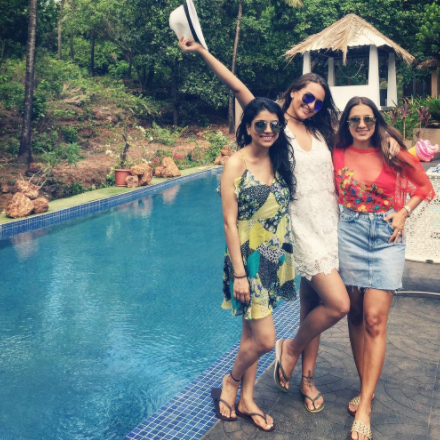 Sonakshi Sinha, who turns 30 today, was spotted having a birthday blast in Goa along with her gang of close friends. Talking about her birthday plans, Sonakshi said that she generally doesn't make any birthday plans. But this year, Dabangg girl has treated her close buddies with a Goa trip.  
"I've got my friends on a short and fun trip to Goa. They have always stuck by me through thick and thin. I want the day to be very chilled out without much of a fuss. And that's how I like it," Sonakshi said in an interaction with Hindustan Times.
Reminiscing her old birthday memories, Noor actress said, "Every year, I've just had simple get-togethers or dinner plans with my family and closest friends." Shedding light on her career, Sonakshi said that she feels extremely proud of her choices of films like Noor and Akira, which was a women oriented films.  
On work front, Sonakshi will be pairing with Sidharth Malhotra for the first time for a film. "I am collaborating with Sidharth for the first time. Earlier, I only knew him socially. However, working with him is a completely new experience," said Sonakshi. Praising her co-star Sidharth, Sonakshi said that he is a hardworking actor, who like to discuss every scene before shooting it.