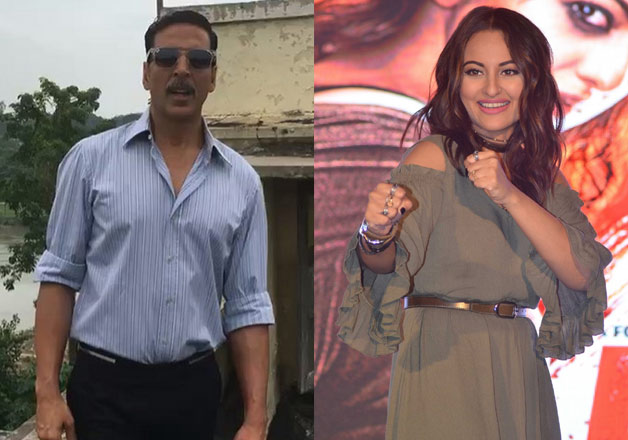 Bollywood actor Akshay Kumar is going all praises for Sonakshi Sinha's upcoming movie 'Akira' these days. The actor has come up with a video in which he is seen promoting 'Akira'. In fact, Akshay has also admired the achievements of Indian women in various fields.
The 'Rustom' actor posted the video on his Instagram acoount along with a caption, "Heard she's mastered the art of kicking in this one Looking forward to see @aslisona in and as #Akira".
'Akira' is a story of a Jodhpur based girl who moves to Mumbai for her education and gets into a tiff with the goons of the college she enrols in.
This is not the first time, Akshay has sung praises for the 'Akira' actress. He had also made a post about Sonakshi and 'Akira' when the teaser poster of the movies was released. He had stated, "All power to Sonakshi 4 pushing boundaries & making hero orientated Directors see u 4 all ur worth #CantWaitForThis".
In fact, Sonakshi had also confessed that Akshay had given a special advice to her for the movie in which she will be seen doing several action sequences.
She said, "The biggest tip that he gave me was to be away from injuries, which even I was not able to follow".
Directed by A.R. Murugadoss, 'Akira', also features Anurag Kashyap and Konkona Sen Sharma and will hit the theatres on September 02.