Follow us on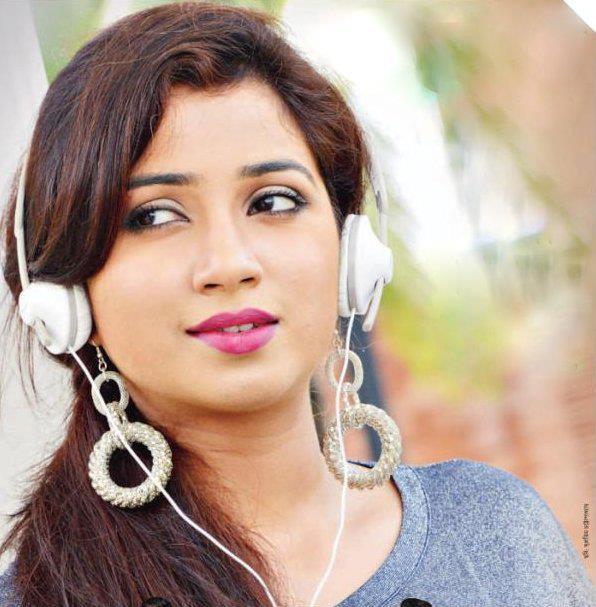 Popular singer Shreya Ghoshal, who has mesmerised people with her melodies voice, has recently said that she might do a film in future only if story demands her.
Shreya, the golden voice of the Hindi film industry, added that she doesn't have confidence like a heroine and is not aware about her acting skills.
"We do not really have cinema or films for a singer. For a singer the bias instantly comes, 'oh she is a singer' and in the industry we have had some (singers) who have not done it right. If there is a movie which demands me being there, not just for how I look (I might do)," Shreya told PTI. The
"Deewani Mastani" singer says since she does not have that much confidence as a film heroine; there should be directors with solid convocation that only she can pull off the necessary role. 

"I don't even know if I can act. I'll have to go to a school to learn how to act. I can do that through my singing. But if it demands, then I can be there. 
"That kind of a script has to come, the conviction of a director has to be there that she is the only one who can deliver that. I don't have that confidence so someone else should have on my behalf," she added. 

Shreya will be seen on season six of Royal Stag Barrel Select MTV Unplugged. On the show, the singer has performed on six legendary compositions, including the famous LataMangeshkar sung ghazal 'Rasm-e-ulfat-ko nibhayein' composed by late Madan Mohan. 
Asked if she was apprehensive to sing the iconic song, the singer said, "I was. My first instinct was, I have to do a song of hers and one of the songs of Madan Mohan ji. After picking it up, I started having second thoughts. 'What if people judge me for that?'" 
The 32-year-old singer, however, is aware that comparisons might happen with the original track but says her victory will be when a young audience discovers the song. 
"Comparisons will happen, especially what with the social media and all. But its something I had to do. Young audience who are going to be watching this episode may be get to know about the song. If that happens, then nothing like it." 
(With PTI Inputs)