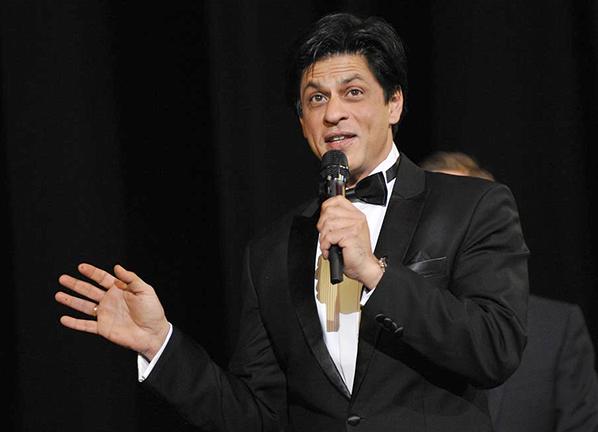 The Badshah of Bollywood Shah Rukh Khan is an excellent orator and his witty humour has definitely wowed us all. Now, he is all set to inspire young minds as the host of "Ted Talks India - Nayi Soch". The highlight is that the talk show will be the global first Hindi TV talk show created in partnership with TED.
This television series will mark the first time TED will collaborate with a major network, Star India, and a superstar, SRK to produce a TV series featuring original TED talks in Hindi, according to a press release of Star India.
SRK hopes that the show will bring significant changes to the society.
 "I believe 'TED Talks India-Nayi Soch' will inspire many minds across India. It is a concept I connected with instantly as I believe that the media is perhaps the single most powerful vehicle to inspire change," Shah Rukh said in a statement.
"I am looking forward to working with TED and Star India and truly hope that together we are able to inspire young minds across India and the world," he added.
The show will feature speakers sharing big ideas in TED's signature format of short, powerful talks. 
This is the first time TED is collaborating with a major network and mega-star to produce a TV series featuring original TED Talks in a language other than English. 
"In an age of high volatility the role of ideas to fuel positive change cannot be overstated. We are delighted to have Shah Rukh Khan share our vision and lend his charisma to this exciting endeavour," Uday Shankar, Chairman and CEO, Star India, said.
Juliet Blake, head of TV at TED and executive producer of the series, added: "The size of Star TV's audience, with more than 650 million viewers, makes this a significant milestone in TED's ongoing effort to bring big ideas to curious minds."
(With IANS Inputs)