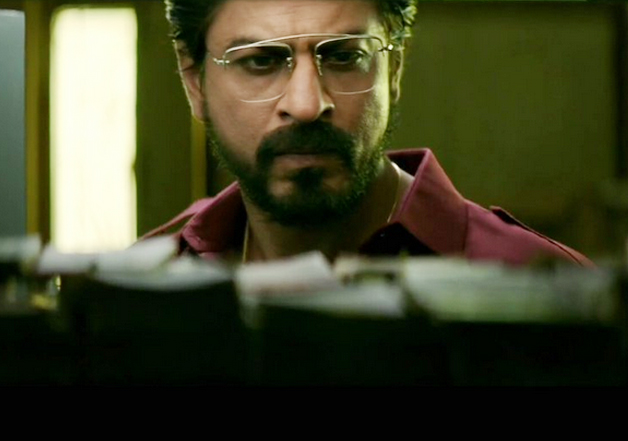 Superstar Shah Rukh Khan is here to steal your hearts with his gangster avatar in 'Raees' and it is established through the trailer. After much talk around it, the trailer of 'Raees' was released a short while ago and by the looks of it, it has blockbuster written all over it.
The trailer tells that bootlegger Raees Alam, knows only one thing- 'Jo dhandhe ke liye sahi, wo sahi, jo dhandhe ke liye galat, wo galat'. He is passionate about his business and wouldn't let anyone come in way to spoil it.
Till he meets ACP Ghulam Patel (Nawazuddin Siddiqui), who is hell bent to put Raees behind bars.
What follows in the trailer is an amazing dialogue exchange between the two amid the sounds of blazing guns and breaking bones.
The confrontation scene between Nawazuddin and SRK will remind you of the yesteryears movies of megastar Amitabh Bachchan where he locked horns with the administration.
The trailer confirms that as the gangster, Shah Rukh Khan looks convincing. He makes 'bad' look so 'good', that you will find yourself playing the trailer on repeat.
The over two-minute long trailer also gives a glimpse of Pakistani actress Mahira Khan as Raees's love interest. Though, there have been reports that her role in the movie has been chopped, the trailer gives her ample screen time.
All in all, trailer of 'Raees' looks every bit worth the wait.