As superstar Shah Rukh Khan's Raees hits cinema screen today, the 52 year old actor would expect the film to connect with masses as his last venture Dear Zindagi with its urban content was a moderate success. 
SRK's stars shine brightly in the sky, maybe that's why his stardom has been undeterred after all these years in the industry. He entered the industry when he was a little over 25 years old and then went on to become one of the biggest superstars of the Hindi film industry.
While reaching the pinnacle of success of SRK is a dream not many can achieve, an astrologer suggests that it may have something to do with the number 7.
In a social media post, numerologist Sanjay Jumaani has broken down how the number 7 has played out well in SRK's life and how 'Raees' could be a hit because of this number.
Shah Rukh Khan was born on 2nd November 1965 (2.11.1965) and adding the numbers yields 7. He entered his 52nd year of life this year too (5+2=7), again.
He released the trailer of 'Raees' today, the 7th of December. He advanced the release date of movie, making it 25th January. Adding the digits of the date gives 7 again. The teaser of 'Raees' was 52 seconds long, making the root number 7.
SRK's last hit release 'Dear Zindagi' released on 25th November, the date added up to 7.
A look at this statistics, hints that number 7 has indeed been instrumental in SRK's life.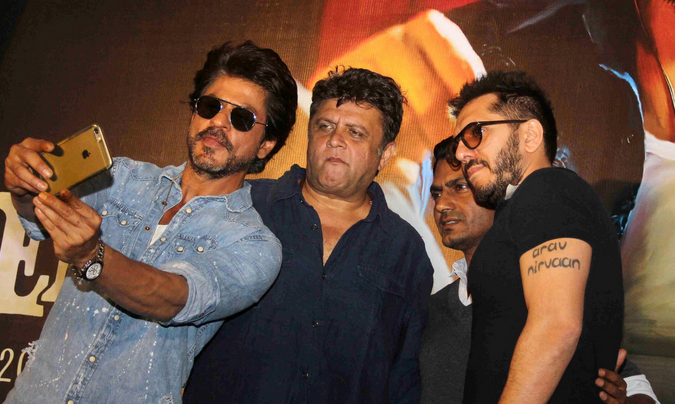 Now that it has been linked with SRK's upcoming movie 'Raees' let us see if it turns out to be in favour of the movie or not.
As of now a large chunk of cine buffs is in awe of 'Raees' trailer. The trailer gave a glimpse to the life of bootlegger Raees Alam who locks horns with police to save his illicit business. The trailer was full of typical Bollywood masala content with filmy dialogues and mannerisms in abundance.