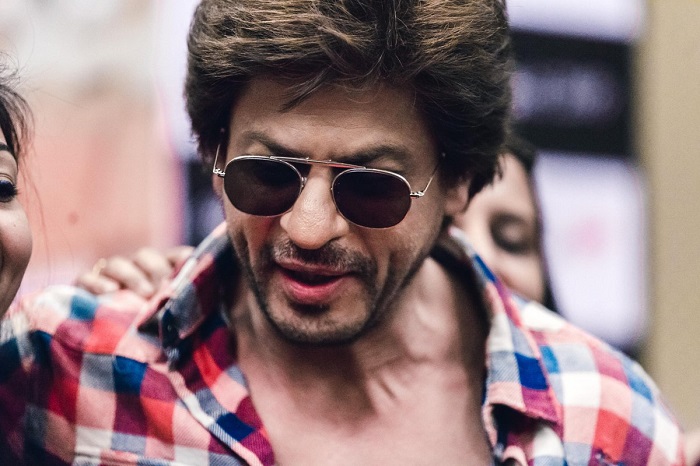 Few days ago, the list of Academy membership came out and it baffled many, rather than surprise. When we are talking about superstars of Bollywood, one name cannot be omitted and that is Shah Rukh Khan. But the Oscar's body rather chose to omit the name while many other big names of B-town like Amitabh Bachchan, Aamir Khan, Priyanka Chopra, Aishwarya Rai Bachchan, Salman Khan, Irrfan Khan, Deepika Padukone and many other filmmakers were included. But something was amiss as the Oscar's body chose to skip the superstar Shah Rukh Khan's name from the list. 
Also Read: Jab Harry Met Sejal: This video shows how Anushka Sharma becomes Shah Rukh Khan's 'Radha'
Cheryl Boone Isaacs, President of the Academy of Motion Pictures, Arts and Sciences told the Oscar's website, "We're proud to invite our newest class to the Academy. The entire motion picture community is what we make of it. It's up to all of us to ensure that new faces and voices are seen and heard, and to take a shot on the next generation the way someone took a shot on each of us." 
Many big names from Hollywood like Gal Gadot, Adam Driver, Riz Ahmed, Domhnall Gleeson, Warwick David, Adam Driver, Riz Ahmed, Domhnall Gleeson, Chris Pratt, Anna Faris, Margot Robbie, Channing Tatum, Shailene Woodley, Ruth Negga, Rupert Grint, Warwick David and others have been invited as well.
Also Read: Here's what Tigmanshu Dhulia said on playing Shah Rukh Khan's father in Anand L Rai's next
774 invitations and still SRK's name was missing out. Fans were wondering what made SRK not worthy of invitation. He rules millions of hearts, not only in India but overseas as well. This creates a ruckus on social media. The Academy of Motion Pictures received a lot of flak for their decision. They finally released a statement justifying why chose to skip Shah Rukh Khan's name. 
Here's how they justified their act: 
"The basic requirement is that a candidate must have demonstrated exceptional achievement in the field of theatrical motion pictures."
This shot up the BP of most of the Indians. The man who reshaped romance in Indian cinema have not demonstrated extraordinary skills in theatrical motion pictures. He is one of the most esteemed Indian actor and has recently been invited to the most prestigious platform of TED Talk. Don't know what made the Academy think that SRK is not qualified to be invited to the Oscar's but Indians are not buying it. 
For more Entertainment Stories, click here