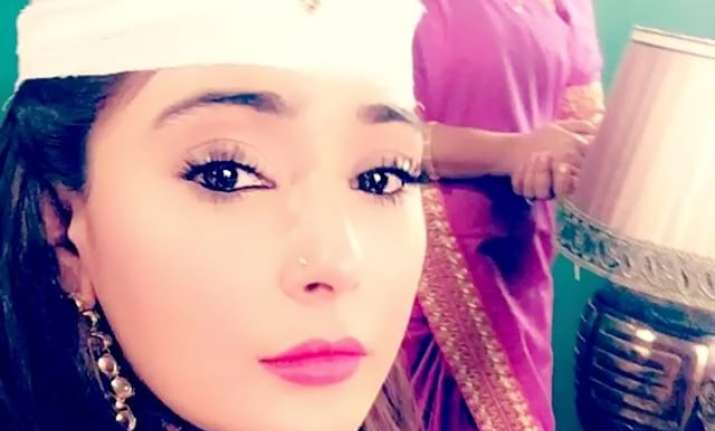 Sara Khan made huge headlines recently as rumours of her being arrested in Pakistan during her recent visit to shoot for her Pakistani TV show, Lekin spread like wild fire. However, the TV actress trashed such reports and said that the rumours were just "stupid".
On Thursday, speculations started flying afloat that Sara was put behind bars in Pakistan for illegally extending her stay beyond what was specified in her visa which resulted in a six-days legal detention for the actress. 
It was said that the action was in retaliation to Mahira Khan being banned from promoting her big Bollywood release, Raees, in India. 
According to a source, "Sara was scheduled to return on March 28. However, there were no flights available to India for the next two days, which forced her to extend her stay. When she approached the immigration counter at Karachi airport on March 30, the staff recognized her. They then cited Mahira's example and said, `Remember how Mahira was treat ed by your people? How can we let you go so easily, especially when the equation between the two countries is so critical?', After she pleaded with them, they relented, but delayed issuing the NOC by a week. It was quite scary." 
However, Sara Khan has put such rumors to rest.
In an interview with Hindustan Times, Saadhna of popular TV show Bidaai confirmed that her stay was extended due to some visa work, but slammed all jail rumours. 
"I don't know what nonsense is going on. It has nothing to do with reality. Whatever rumours are going on please let them be, I don't f***ing care about them," an angry Sara said.
The actress clarified the reason for her extended stay and said, "I was two days above my visa because of flight issues. Then, the immigration people told me that I need to take the NOC. So, I stayed back there got the NOC and came back to Mumbai. I was not detained, I was retained there."
Sara seemed extremely upset with therumours about her being arrested in Pakistan, She said that throughout her trip, she has been active on social media and when she gets to hear such stupid reasons, she feels very sad.
Have a look at some of Sara's latest Instagram posts.