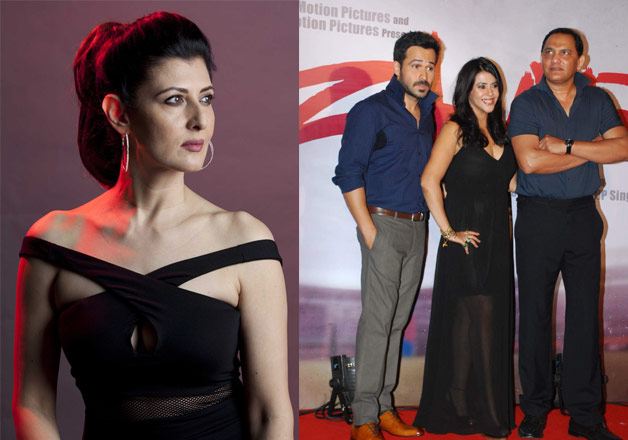 New Delhi: Bollywood actor Emraan Hashmi is a happy camper these days. After all, the trailer of his upcoming movie received an overwhelming response.
We are talking about 'Azhar' which is a biopic on former Indian cricketer Mohammad Azharuddin which is being portrayed by Emraan.
The film focuses on Azhar's life, his rising career, love life, match fixing scandal and his downfall.
While everyone is appreciating the trailer and is eagerly waiting for the movie, there's one person who isn't much pleased with 'Azhar'.
It's Azharuddin's ex-wife and Salman Khan's ex-flame Sangeeta Bijlani.
According to the gossip mongers, Sangeeta is concerned with the way she has been portrayed in the 'Azhar'. In fact, the former actress is not much comfortable with the movie as well.
"Sangeeta is not very happy with the film. It seems to have brought back memories of her time with Azharuddin," a source reportedly told an entertainment portal
If the gossip mongers are to be believed, Sangeeta might sue the makers of the movie if her character, portrayed by Nargis Fakhri, is shown in a bad light. However, she'll reportedly decide the final take only after watching the movie.
Although, Sangeeta Bijlani hasn't spoken about it officially, but looks like controversy about 'Azhar' has started brewing.
Meanwhile, as per the media reports, Emraan Hashmi has slammed all these rumours saying that Sangeeta Bijlani has no issues with the movie.
Helmed by Tony D'Souza, 'Azhar' also stars Prachi Desai and is slated to hit the theatres on May 13.