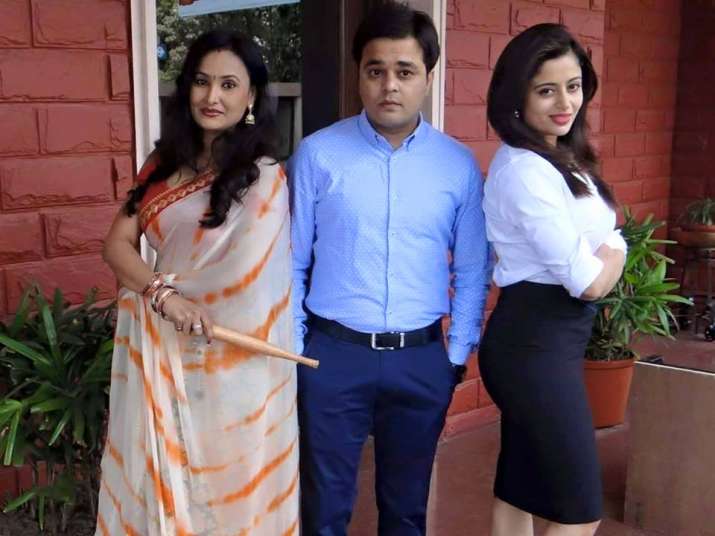 It's been a while that reports of Sandeep Anand's exit for 'May I Come In Madam?' were doing the rounds. Sandeep plays the role of male lead Sajan in the show.
It was rumoured that Sandeep is leaving the show for him upcoming movie 'Sallu Ki Shadi'.
However, the actor has quashed the report saying that he is still a part of 'May I Come In Madam?'. Anand also mentioned that he will work on the show and his movie simultaneously.
In fact, the producers of this  Life OK show too have nodded to adjust Sandeep's shooting as per his schedule.
"After the news broke that I might not be a part of 'May I Come In Madam?', the kind of fan feedback I got, was tremendous and it has forced my producers and I to work both things out. I am very glad and happy with this development", Sanjay said.
'May I Come In Madam?' revolves around a married man who has a crush on his boss and make several efforts to woo her.
The show also features Neha Pendse, Sapna Sikarwar and Anup Upadhyay.
(With IANS Inputs)