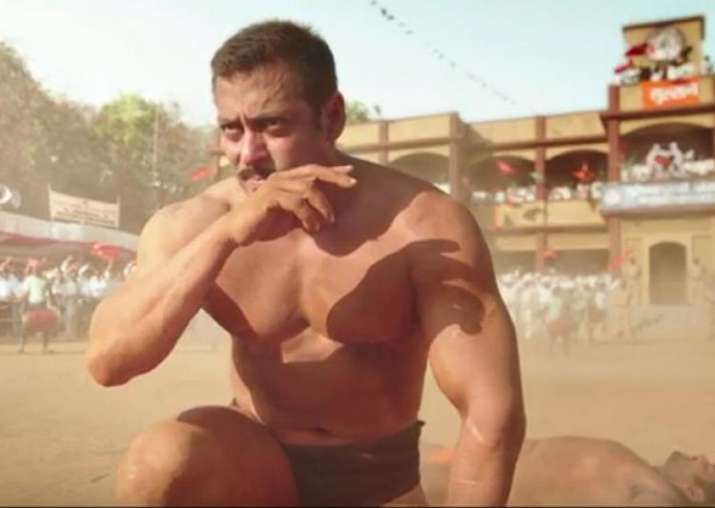 Bollywood superstar Salman Khan's recent release 'Sultan' has been the biggest hit of the year. While the entire cast is winning praises for the movie, little did anyone know that VFX had a very important role to play in its success.
The VFX technology enhanced the visuals of the scenes in 'Sultan' but it helped it be the movie it was by adding value to it.
VFX or visual effect in common terms, is a process by which imagery is created or manipulated outside the context of a live action shot.
Interestingly, YRF has released a video showing the VFX breakdown of 'Sultan' which makes it evident that this technology has become so vital for film making these days.
In this video, it has been displayed how Salman Khan did all the stunts with so much perfection. In one of the scenes, Salman jumping with a green background, however, in the movie, this green background was replaced with a building. So it gave an impression that Salman jumping from one building to another in Old Delhi.
In another scene, it revealed how the stadium was packed with the audience cheering up for Sultan while in reality the entire sequence was shot with a green background.
Indeed, this VFX technology did wonder for director Ali Abbas Zafar, as it would have been quite a task for him to shoot with Salman in the crowded location of Old Delhi.
Interestingly, this is not the first time that Bollywood filmmakers have used this technology. Earlier, this VFX magic was seen in SS Rajamouli's 'Baahubali', Shah Rukh Khan's 'Ra.One', Akshay Kumar's 'Oh! My God'and several others.
Well, clearly Sultan has become a blockbuster hit. It's been over 50 days that the movie was released and is still running successfully at the box office. In fact, it has also crossed the Rs. 300 crores.