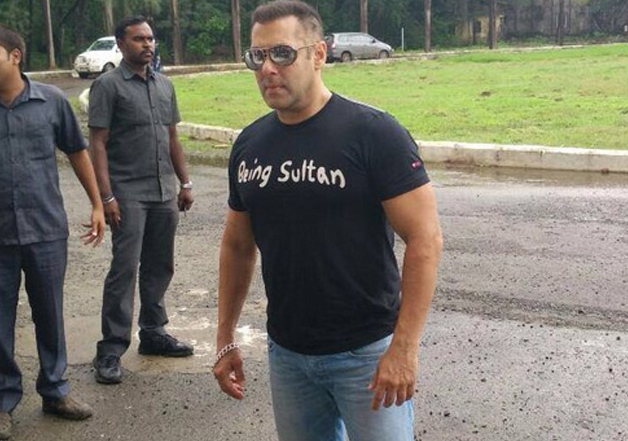 New Delhi: He delivered one of the biggest blockbusters of Hindi cinema with 'Sultan', but for superstar Salman Khan, it is more about the love than the money. At a press conference held to celebrate the success of his latest Eid release, Salman said that he is humbled with all the love he received.
Accompanied by his on screen love Anushka Sharma, Salman answered many questions of media at Panvel, Mumbai. But apart from the usual questions, Salman made some remarks too about a plethora of topics from Sanjay Dutt to Katrina Kaif.
Here are few of his replies:
On Sanjay Dutt's :
When Salman was asked if he would like to star in biopic of actor Sanjay Dutt, he said "If I play a role in Sanjay Dutt's biopic, I'll be everywhere in the film."
It should ne noted that this is probably the first time that Salman has spoken openly about Sanjay. It is no longer a hidden fact that the two stars who were once like 'brothers from another mother' have hit a rough patch in their friendship. Since Sanju Baba walked a free man past the iron bars of the Yerwada prison, Salman has not met him, something which shocked everyone.
On Katrina Kaif:
Before Kat's birthday on July 16 tomorrow, Salman sent her wishes in his classic style. He said, "Happy Birthday to Katrina Kaif from the youngest actor!"
On Ranveer Singh:
A few days ago actor Ranveer Singh took over the Internet as he grooved to the song 'Baby Ko Bass Pasand Hai' from Sultan. To this gig of Ranveer said, "I want to kill him. Actually I want to break a chair on him. He went there to watch the film or dance? I am telling you he was making everyone watch him!"
On Aamir Khan:
Mr. Perfectionist Aamir Khan had a few days ago said that Salman is a bigger star than him. To this Salman said, "Aamir doesn't lie, whatever he says he is right."