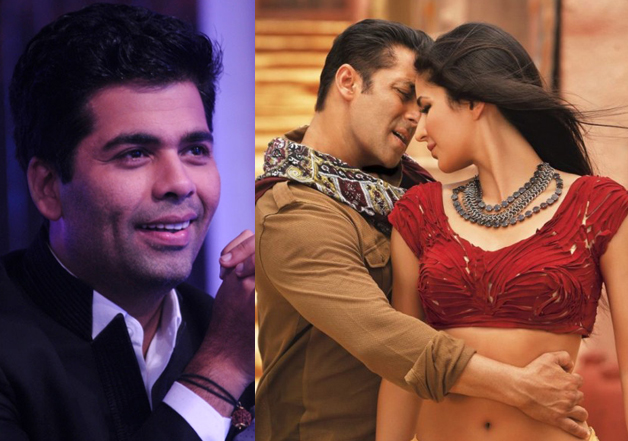 If latest media reports are anything to go by chat show 'Koffee With Karan' is all set to surprise viewers. Reportedly, the host Karan Johar has managed to get a nod from ex flames Salman Khan and Katrina Kaif for an appearance.
This little piece of information about a prospect of seeing them together is a big news for many reasons. First and foremost is that the two celebrities have never been seen on a chat show together.
Also, given the way KJo questions dig answers out of the stars, it might be possible that Salman and Katrina might spill beans on a lot of things, which was till now hidden. We never know, the two might speak about what went wrong with their relationship and what led to its doom?
Post the split, Salman and Katrina have been on amiable terms. The 'Sultan' star has heaped praises on the diva whenever he got a chance. When Kat came during the season finale of Salman hosted show 'Bigg Boss 9', the superstar had said that she was extremely hard working.
Well, if the two sit on the couch, be assured that sparks will fly through their statements.
Till now, 'Koffee With Karan' has managed to come true to its expectations. The show, so far, has aired two episodes and was thoroughly loved by viewers. Now all eyes are on the episode where Ranveer Singh and Ranbir Kapoor will come together. Speaking about this highly cited episode, Karan said that he was capable of handling the two stars together.