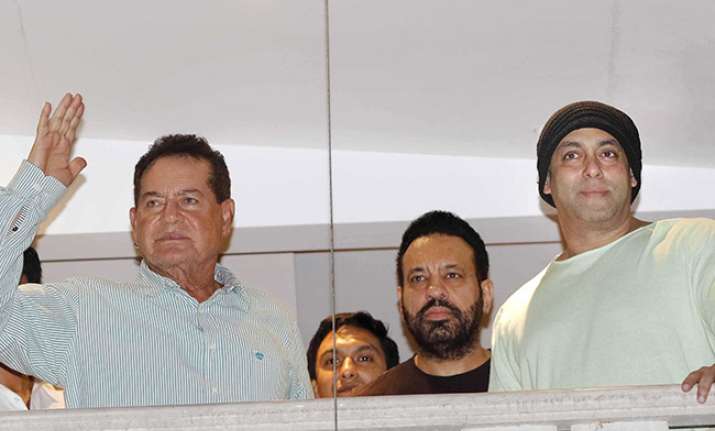 Superstar Salman Khan's residence Galaxy Apartments is one of the most happening places of tinselvile. So when reports of Salman leaving his house for another residence saw the light of the day, everyone was taken aback. But Salman's father and popular screenwriter Salima Khan has rubbished these reports saying that this is not happening.
When Salim was contacted by a leading daily to shed light on this matter, he in firm words said the news is nothing but a piece of rubbish. He said it is foolish that people generate news when they have nothing else to do. He said that people who spread these news no nothing about the Khan's family history and their association with Galaxy apartments.
"We are going to continue living in Galaxy apartments. Salman won't be moving out either," Salim was quoted by the daily.
In Bandra, Galaxy Apartments is the place of high end functions. It is a place regularly visited by Salman's close friends from the industry, a joint where he throws lavish parties and also where his fans wait for hours to catch a glimpse of him. So reports that the 50-year old superstar may leave Galaxy for another building in Bandra called Little Star, it was not a welcome news for many. It was suggested that Salman will be moving in with his rumoured girlfriend Iulia Vantur.
But, Salim's statements have put a full stop to all these speculations. This confirms that for quite long now the 'Galaxy' will have its brightest 'Star'.