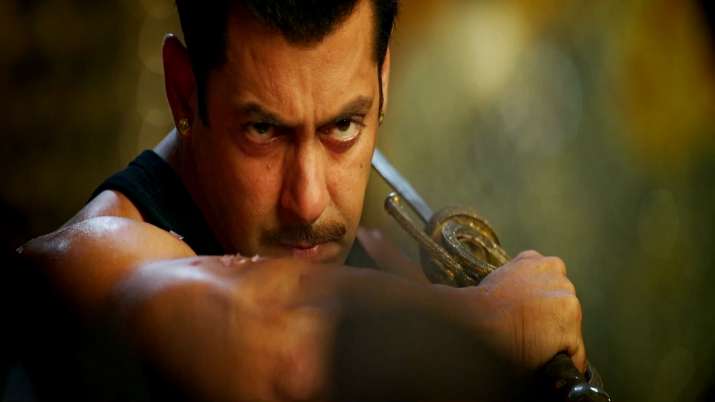 New Delhi: Superstar Salman Khan's larger than life personality is one of the biggest reasons he stays in news. Even at 50, he makes it to the headlines more often than his contemporaries or the younger actors.
His life has been rather interesting, though surrounded by controversies, but definitely an attention-grabbing one. He has been alleged for killing a homeless man only to be acquitted later, got painted in bad colours when he was accused for abusing his past girlfriends and sparked controversies with his statements.
Regardless of the entire aura that surrounds him, the 'Sultan' star feels his life has been rather boring. When asked if he thinks his life would ever turn into a biopic, Salman answered that he would not give anyone that right and also that his life lacks noticeable elements.
During a press meet to celebrate the success of 'Sultan', Salman said "See, my life is very boring aur boring life par koi biopic banti nahin hai. Meri biopic ke andar bahut sare log mar jaayenge yaar."
He then went on to add that no one knows him close enough to pen his life down. Salman also added that not even his brothers or sisters know everything about him. "I will never give permission to anyone to make a biopic on me because for that one will have to write it down and the only one who can write it down is me or my brothers or my sisters...that too at some bits. They also don't know everything. And no actor can play my role."
There goes the chance of seeing Salman's biopic out of the window.
This statement has also come just in time when actor Sanjay Dutt's biopic is being discussed at large in Bollywood. Salman, who was once close to Sanju Baba, also said in the same meet that if he stars in the latter's biopic then it will become all about him.