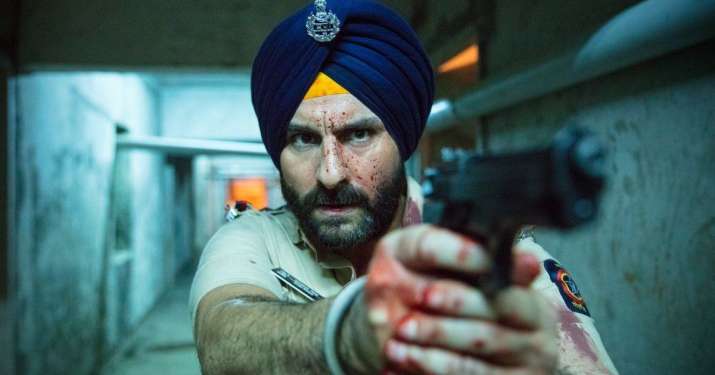 Filmmakers Vikramaditya Motwane and Anurag Kashyap, who have together made the eight-episode web series "Sacred Games", say telling a story in a much longer format and keeping the audience engagement intact is challenging.
Motwane: "It was challenging for both of us to tell a story in a longer format, especially to write the story in such a way that can keep the audience engaged.'' "We have not done an eight-episode long story as we come from a feature film background where we tell a story within a maximum of two and a half hours. Having said that, it is a relatively new format for Indian filmmakers like us, so we had to adapt ourselves in it. So, we learnt in the process," he said.
The "Lootera" and "Udaan" director said it was hard in the beginning, but they realised where to cut down. "We have improved in storytelling. But of course, we become better for the next time," Kashyap said.
The story of "Sacred Games", based on Vikram Chandra's 2006 thriller novel,A revolves around Sartaj Singh and Ganesh Gaitonde, played by Saif Ali Khan and Nawazuddin Siddiqui. Actress Radhika Apte plays Anjali Mathur, an investigating officer.
"The casting actually added a certain X factor to the narration because all the three lead actors come from the very different styles of acting. I think the casting makes the story interesting and makes the audience curious," Kashyap said.
As the series is based on a novel, asked about how the writers turned it into a script, Motwane said: "Keeping the spirit of the story alive, keeping the two tracks of the two characters, how to make certain changes for a visual medium, was definitely an interesting process."
Citing an example, he added: "The character of Sartaj Singh in the book is very internal, and in the web series, we tried to make it a little external because of the change of medium. We tried to bring such little things in the script."
The script of the show, launching on July 6, has been written by Smita Singh, Vasant Nath and Varun Grover.
Considering that both the directors have got a chance to experiment, learn and get a wider reach to the global audience with "Sacred Games", has their interest in exploring more on digital platforms rather than feature films increased?
Motwane said: "Here in India, because of the Friday mafia and weekend collection formula, some of the biggest films go away within three weeks of release. And small films do not get a chance to breathe.
"My films are not one of those which will get a huge number on the first weekend. They grow with word of mouth and little time, that many a times they do not get.A
"Then why should I not make a film on Netflix that is giving me a greater reach globally?"
Kashyap, who will soon be coming up with a multi-starrer feature film, said: "I think I will do both because one is not stopping me to do another. But I like telling the story in a longer format, which Netflix offered us.
"If it was for Netflix, the length of "Gangs of Wasseypur" would have been for seven hours."
(With IANS Inputs)