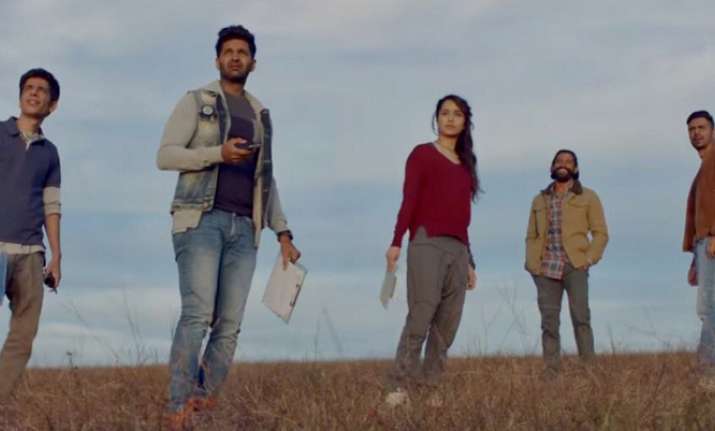 The much awaited trailer of 'Rock On 2' was unveiled yesterday and at the launch the cast members gave an insight to their performances. The team including actor-singer Farhan Akhtar, the film's producer Ritesh Sidwani, actor Purab Kohli, Shraddha Kapoor, Prachi Desai and Shashank Arora were present at the event.
Farhan Akhtar said that being the sequel of the 2008 movie 'Rock On', this is a continuation. He said that the story reveals around the earlier characters of the band 'Magik' and how their lives takes twists and turns.
The singer-actor added that while the first movie was about four boys who created the band, this movie takes the story forward as the band brings in young musicians.
Shashank, being one of the new characters in the film, talked about his experience working on such an iconic film and said,
"As Rock On!! has created a benchmark, I felt immense pressure to deliver the best. But as everyone treated me like family, I worked comfortably and tried my best to contribute to the film."
Prachi Desai, feeling emotional and nostalgic said, "I made my Bollywood debut with Rock On!! It's been eight years and now I am a part of the sequel. My character goes through an internal conflict and emotional journey in this film. The character has matured and has a new look. I hope people like it."
Farhan completed 15 years in Bollywood, as he directed his first film 'Dil Chahta Hai' in 2001, which has achieved a cult following.
Talking about his journey as actor, director, singer and writer, he said,
"When you work out of passion, you don't think much about challenges. You do not calculate what you have to compromise to get creative satisfaction. You work with joy!"
(With IANS Inputs)