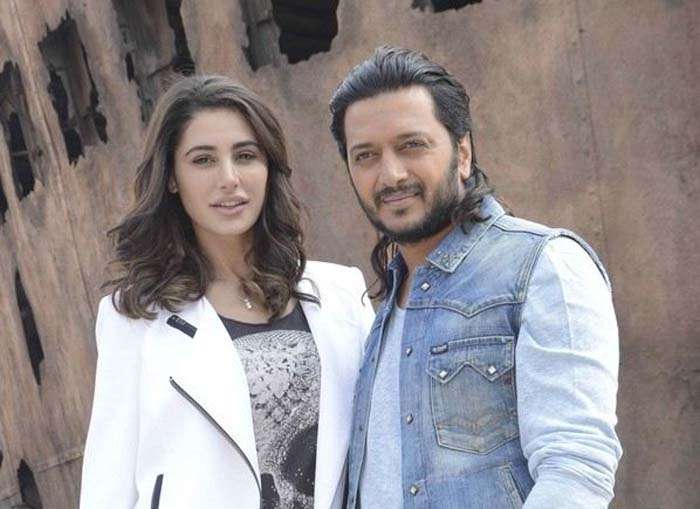 Looks like the stars of upcoming movie 'Banjo' have developed quite a nice rapport with each other. The leading actress of the movie Nargis Fakhri heaped praises on her co-star Riteish Deshmukh by saying that he is easy to work with.
Interestingly, this is the second movie of the duo together this year, the first being 'Housefull 3'.
"Working with Riteish is a blessing because he is such a wonderful person and a great actor. He is very caring and easy to work with. We had a lot of fun during the shoot. I am very lucky," she said at an event at a radio station on Monday.
The model-turned-actress says she has also learnt a little bit of Marathi for the film.
Asked about the ongoing Ganesh festival, the "Housefull 3" actress said: "I think all festivals are very exciting. Ganesh Chaturthi is the most thrilling. And now being a part of the film and promotion during this festival time, it is fun."
Riteish, who was also present at the event, shared the experience of playing the role of a banjo performer.
"It is not that this instrument is alien to me. I have one banjo in my house. I knew how to play. But for my role, I worked hard. I met some banjo players and watched them while they were playing the instrument.
"Banjo is played keeping it on your lap. Ravi Jadhav (the film's director) wanted us to perform as a rock star group. So, we tried to play the instrument in a stylish way," he said.
(With IANS Inputs)