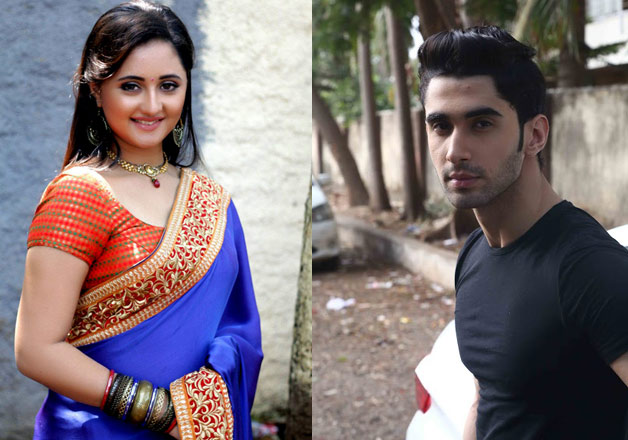 Actress Rashmi Desai's love life once again made it to the headlines lately after she posted a picture with actor Laksh Lalwani. Soon the reports speculating her link up with the 20 year old actor started doing the rounds.
However, Rashmi has refuted the rumours and have called them completely baseless.
Rashmi is also infuriated with the fact that the rumours of her affair were blown out just because of a regular picture she shared on social media.
Rashmi and Laksh met on the sets of their show 'Adhuri Kahaani Humari' in which they play the role devar-bhabhi.
The 30 year old actress stated that it is quite embarrassing since the actor happens to be a close friend.  
Desai mentioned that Laksh has been with her during the tough times and the two shares a great emotional bond. Rashmi has recently gone through a bad marriage and a divorce petition with her estranged husband Nandish Sandhu. The couple was married since 2012, and are living separately since last year
On the other hand, Laksh Lalwani is also upset with his link up rumours and feels it is merely an attempt to tarnish Rashmi's image. He further mentioned that this has been an awkward situation as both of them had to explain their relationship to their families has well.
However, Laksh also stated that despite everything, he and Rashmi respect each other a lot and doesn't want to honour the baseless reports with any further explanation.