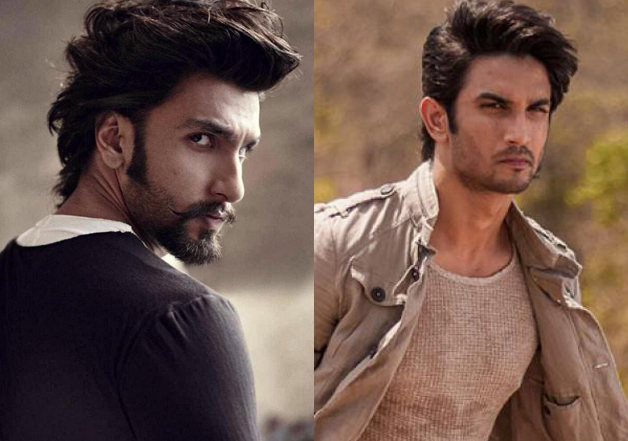 Actors Ranveer Singh and Sushant Singh Rajput are at loggerheads after the former was cast in Aditya Chopra's 'Befikre', according to a report in leading daily. Apparently, Aditya was to sign Sushant for the male lead in this upcoming movie but as we all know that did not happen.
This choice by head honcho of Yash Raj Films has become a bone of contention between the two stars. Sushant seems to have taken this to his heart and there has been a cold war brewing between the two actors since.
Interestingly, 'Befikre' isn't the first time that Ranveer came on board for a movie that was to go to Sushant. The 'MS Dhoni: The Untold Story' actor had reportedly been approached for 'Ram Leela: Goiliyon Ki Raas Leela'. Due to some date issues, the project fell on Ranveer's laps and turned out to be extremely rewarding for his career. With this movie, Ranveer became the blue eyed boy of veteran filmmaker Sanjay Leela Bhansali.
It is being reported that now the equation between Ranveer and Sushant has become sour. The report also pointed out that the two rarely spoke about each other. In fact, they don't even promote each other's movies on social media out of courtesy.
It is left to be seen how the cold war between these two promising stars takes shape in the future.
On the work front while Ranveer is awaiting release for 'Befikre' and has started shooting for 'Padmavati'; Sushant is busy with 'Takadum'.